A message from our superintendent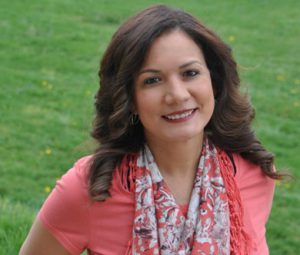 When I arrived in July, I had a 100-day plan to learn from and listen to members of the Florida Union Free School District community. I am glad to say I've had a chance to meet many segments of the Florida family, and each person I have met has helped me shape my vision for Florida's future.
Working with board members, faculty, staff, first responders and community officials, we have put in motion a plan for a safe and sound academic and financial future that will build a strong FUFSD community.
Several initiatives were started in the past four months.
We have moved to electronic discipline referrals, which helps streamline the process, allowing us to more efficiently address any incidents.
New computer science courses have been introduced to expose our students to more 21st century skills and potential career paths.
We have also introduced Odyssey of the Mind teams. This long-established program helps students think outside the box to solve problems and use their creativity to address a variety of topics.
What perhaps may have the biggest long-term impact is strategic planning. We have begun the process that will help build the path we will follow to help engage minds, empower futures and excel together. Read more about how you can be part of our strategic planning process here.
I will continue to evaluate progress, monitor finances and stay engaged with all stakeholders at FUFSD to promote transparency, gather feedback and build the important relationships that build community.
I thank everyone who has shared their feedback through events and meetings, emails, community forums, staff programs and one-on-one conversations. Through this engagement, I am proud to say we have been able to create a culture of excellence and have empowered our students to reach their highest potential.
I am very excited for the future we can create together.
 — Dr. Lisamarie Spindler
---
In our schools
Seen at Seward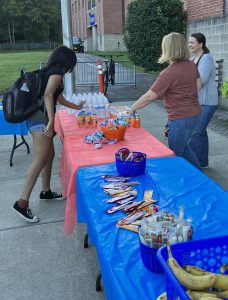 A great way to be welcomed back
The PTSA hosted a welcome-back breakfast for students and staff. It was a wonderful spread of tasty treats and an outstanding way to start the day. There were many smiling students entering the building.
---
S.S. Seward has spirit
There was plenty of spirit at S.S. Seward during spirit week at the end of September leading up to the annual homecoming parade, games and dance. At school, students were invited to wear their favorite sports team jersey, dress up as characters from the summer's hottest movies "Barbie" or "Oppenheimer," dress in the comfiest pajamas and finally, show their class spirit by wearing their class colors.
See photos from Class Color Day below (photos courtesy of the yearbook staff).
---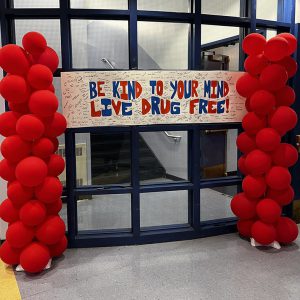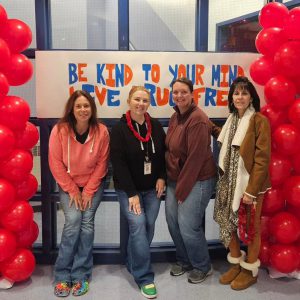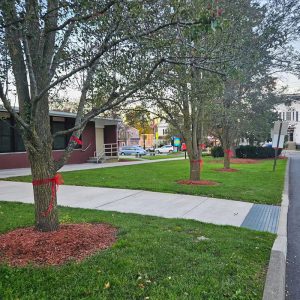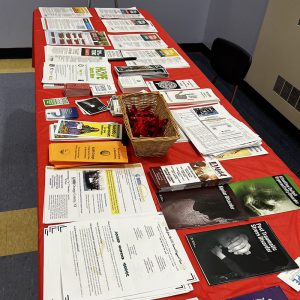 Red Ribbon Week raises awareness
The PTSA helped raise awareness about drug abuse during Red Ribbon Week in October. The week started Oct. 23 where members handed out red leis to encourage everyone to "Lei" off drugs and themed days were offered throughout the week. Staff and students who pledged to be drug and alcohol free received a treat or swag, and a photo op spot was set up for students to have fun and take pictures to spread the message. A table offered information about drug use, getting help and the danger of drug and alcohol use.
---
Read more from S.S. Seward Institute MS/HS here:
---
Golden Hill happenings
Welcome, Principal Ciarelli
Golden Hill welcomed a new principal at the start of the school year: Starla Ciarelli. Mrs. Ciarelli started at Florida as its summer school principal before transitioning to her new role. She started her career in education as a mathematics teacher in Pine Bush High School, before moving to a principal role at Wappingers Junior High School. She also held administrative roles at Mahopac Middle School, Clarkstown Central School District and G.W. Krieger Elementary School in Poughkeepsie before coming to Florida. She was welcomed to the community with a community event, as well as "Popcorn with the principal" for students  Read more about her here.
---
Golden Hill's own pumpkin patch
In October, the PTA got help from S&SO farms to have a pumpkin patch on the front lawn. Students were able to stop by the patch and "pick" their own pumpkins to bring home.
---
Read more from Golden Hill Elementary here:
---
Athletics update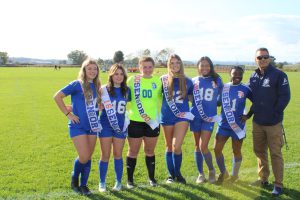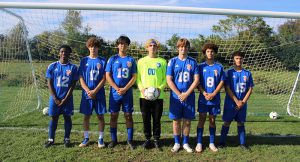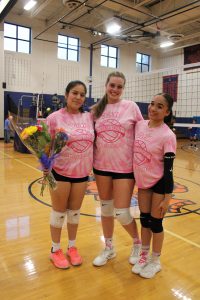 Congratulations, seniors!
Throughout October, our fall sports seniors were recognized. At both boys and girls soccer games, and at a volleyball game, seniors were celebrated with their families and friends.
---
Fall sports winding down
The regular season of fall sports has wound down with some of our athletes continuing to play into post season play.
Seward Varsity Boys Soccer finished the regular season 8-6-2, 5-2-1 in OCIAA Division 5 play. The team lost the  Class C Section Quarterfinal game to Chester 1-0 in overtime. It was the final season for seven senior athletes.
The varsity girls soccer team went 3-12-1. It is a young team that consists of two eighth graders, three ninth graders, a sophomore, two juniors and six seniors. It was a rebuilding year with a bright future.
Varsity football, which was paired with Chester, had a winning season, 6-3. The team will take on last year's state champions, James I. O'Neill on Friday, Nov. 10, for the Section IX Class C Championship.
At the Cross Country Invitationals, Nate Lever earned four medals and Zach Wilmes earned one,  running in the freshman boys races. Junior Taylor Vogt earned four medals running in the varsity girls races. She is also seeking a third straight trip to the state Cross Country Championships on Nov. 11, which will be determined in the Section 9 championships on Saturday, Nov. 4.
Varsity girls volleyball finished the regular season with a 9-8 record, and then lost to Tuxedo, 1-3, for the Section 9 Class D championship. In that game Abigail Orlando had the program's first triple-double with 11 kills, 14 digs and 12 assists. A regular season highlight was beating Burke the second time around. The girls played to win and the team really wanted redemption after one of the worst matches the first time they played Burke.
See some photos from our fall sports season (courtesy of our yearbook staff) below:
---
Read more from athletics here:
---
Florida's Finest
These short features highlight FUFSD staff who add so much to our Spartan community.
Read the features we've had so far here:
---
Announcements
Please tell us what you think we are doing well and what we can improve on.  We would also like to know what you think we should be considering for the future.  Our plans for Florida's future will be based on your feedback.  Please share your thoughts by clicking here. It is open through Nov. 3. We are also looking for volunteers for our strategic plan committee. The committee will meet from 6 to 10 p.m. Nov. 20  to help the district set the path for Florida's future. Those who are interested in serving on the committee are asked to contact Helen Arena at 845-651-3095, ext. 40011, or harena@floridaufsd.org with your letter/email of interest.
Make sure your student is registered for winter sports. Sports to be offered this winter will be modified, junior varsity and varsity boys and girls basketball, varsity cheerleading and boys varsity swimming and diving. Practices for JV and varsity levels begin Monday, Nov. 13, and modified practices start Monday, Nov. 20.
Free lunch and breakfast is now offered at Florida schools. Read more details here.