Florida Union Free School District believes that participation in sports provides a wealth of opportunities and experiences that benefit students in the classroom and in life. The district offers students opportunities to participate in a wide-range of various sports across three seasons. Florida UFSD is a member of the New York State Public High School Athletic Association, competing as a member of Section IX and the Orange County Interscholastic Athletic Association (OCIAA).
The mission of New York State interscholastic athletic programs is to foster the quest for excellence by creating an educational and competitive experience within an atmosphere of sportsmanship. Successful programs develop individual and team potential by promoting high standards of competence, character, civility and citizenship.
Parent information and alerts for sporting events
Did you know?
You can access OCIAA schedules by following this link: http://section9sports.org

Click on school schedules, select your school-specific schedule page and go!

You can subscribe to game change notifications for your child's teams:

Go to your school's schedule page and click the link to subscribe;
Receive text or email of notifications of dates, times, site changes and cancellations.

You can follow OCIAA and Section IX athletics on Twitter:

@OCIAASport
@SectionlXSports
New York State Public High School Athletics Association
NYSPHSAA is the organization that regulations interscholastic high school sports. Learn more about NYSPHSAA here.
The New York State Sports Writers Association
NYSSWA offers news about high school sports across the state. Learn more about NYSSWA here.
---
Sports Updates/Important Dates
SPARTAN ATHLETIC NEWS
Congratulations to Kailey and Kaitlin Stolowski for being selected on the 2023 Softball ALL STATE Team.
Class C:
NYSSCOGS New York State Player of the Year:
First Team:
12 P Kailey Stolowski (Florida)
Second Team:
12 C Kaitlin Stolowski (Florida)
@FUFSD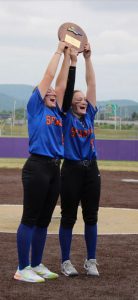 Congratulations to Kaitlin Stolowski & Kailey Stolowski for making the All Section Team for Class C. Kailey was player of the year for Class C and Coach Don Lewis was the COY.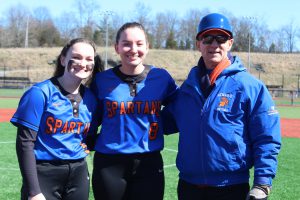 Congratulations to the Girls Varsity Softball Team who are 2023 Regional Champs!!!
Student Athletes of the Month of May
Blake Lugo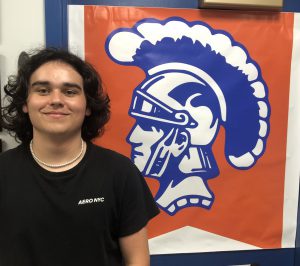 Blake Lugo is a senior and is a two year starter for the Varsity Baseball team. His timely hitting and efficient pitching helped his team to a 14-7 record this season.
Kaitlin Stolowski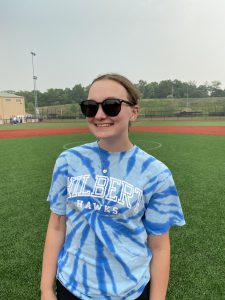 Kaitlin is a senior and is a 5 year varsity starter for the Varsity Softball team. She leads the team with .629 batting average. Kailtin has 14 RBI's and had her 100th career hit early in the month.
Congratulations to Kailey Stolowski for her 100th career hit!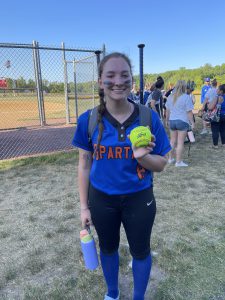 Congrats to our Senior Scholar Athletes of the OCIAA
Camila Fuentes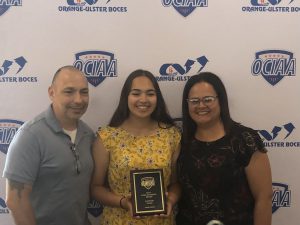 GPA: 98.37
Class Rank: 5
Varsity Sports: Soccer; Basketball; Softball
Academic Honors/Extracurricular Activities: Newspaper Club; Literary Magazine Club; Student Council; National Honor Society
Athletic Honors: Most Improved 2022; Division Champion for Soccer 2022; Section Champion for Soccer 2022; Division Champion for Softball 2022; Section Champion for Softball 2022; Regional Champion for Softball 2022; Division Champion for Basketball 2023
Community Service: MAD Group in 2019-2020; Sunday School Teaching 2019-2023; Church Band 2022-2023; CYO Basketball in-house Coach 2022-2023
Future Plans: SUNY Delhi to major in Veterinary Technology
Joshua Medina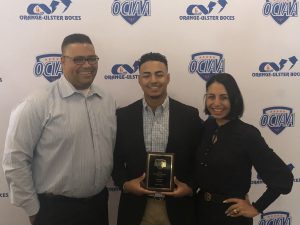 GPA: 99.52
Class Rank: 3
Varsity Sports: Soccer; Basketball; Baseball
Academic Honors/Extracurricular Activities: President's Education Award; Public Speaking Most Outstanding Student; Physical Education Most Outstanding Student; College US History & Government Most Outstanding Student; College Board National Hispanic Recognition Award; College Board National Rural & Small Town Recognition Award; Spanish Club (President, 11); National Honor Society (Vice President, 11) (President, 12); Student Council (President, 11 &12); The National Society of High School Scholars (Member 12)
Athletic Honors: Varsity Basketball Captain 12; Division. Champion for Basketball 2023; Baseball 2 year varsity starter; Varsity letters; Scholar-Athlete Soccer 12, Basketball 11,12, Baseball 10, 11, 12
Community Service: NYPD Explorers Program 2019; National Honor Society Peer Tutor 2021-present; American Red Cross Blood Drive Program Leader 2021-2023; Coach for CYO In-House Basketball Team 2022 -2023
Future Plans: Binghamton University to major in Computer Science
April Scholar Athletes
Kailey Stolowski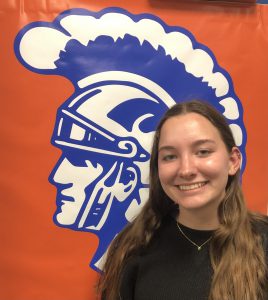 Senior starting pitcher for our varsity softball team. Kailey is a leader on and off the field. Over 8 games, Kailey has compiled a 6-2 record with 103 strike outs, and an ERA of .739. At the plate, Kailey batted .750 with 2 Home Runs totaling 19 RBI's.
Will Orlando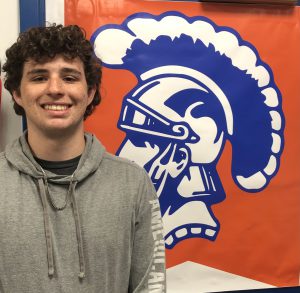 Senior starting catcher for our varsity baseball team. Will has thrown out 56 percent of base runners this year. He is the team's leading hitter batting .412 with 19 RBIs.

Congratulations to Shannon Sgombick from being selected to the All State Team (6th) in Class C.
Congratulations to Kaitlin Stolowski on her 100th hit in her softball career!