Florida Union Free School District believes that participation in sports provides a wealth of opportunities and experiences that benefit students in the classroom and in life. The district offers students opportunities to participate in a wide-range of various sports across three seasons. Florida UFSD is a member of the New York State Public High School Athletic Association, competing as a member of Section IX and the Orange County Interscholastic Athletic Association (OCIAA).
The mission of New York State interscholastic athletic programs is to foster the quest for excellence by creating an educational and competitive experience within an atmosphere of sportsmanship. Successful programs develop individual and team potential by promoting high standards of competence, character, civility and citizenship.
Parent information and alerts for sporting events
Did you know?
You can access OCIAA schedules by following this link: http://section9sports.org

Click on school schedules, select your school-specific schedule page and go!

You can subscribe to game change notifications for your child's teams:

Go to your school's schedule page and click the link to subscribe;
Receive text or email of notifications of dates, times, site changes and cancellations.

You can follow OCIAA and Section IX athletics on Twitter:

@OCIAASport
@SectionlXSports
---
SPARTAN ATHLETIC NEWS
Two Seward seniors recognized with OCIAA scholar-athlete awards
CONGRATULATIONS to Morgan Kelly and Bradley Vogt, selected as the 2021 Seward senior scholar-athletes for the Orange County Interscholastic Athletic Association (OCIAA).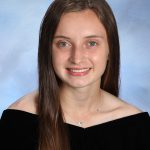 Morgan Kelly  is ranked third in the Seward Class of 2021 with a 99.788 grade point average. She played soccer for the Spartans throughout her high school career and earned many honors: MVP in 2017 and 2018, team captain since 2019, All-State Class C fifth team in 2018 and Varsity 845 Second Team All Stars in 2018. 

Outside of school, Morgan has volunteered during summers at the Florida Public Library and the Florida Food Pantry. She has also volunteered at the Goshen Humane Society and for the Special Olympics.
In the fall, Morgan plans to attend Eastern Connecticut State University and will major in health sciences.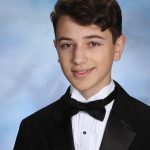 Bradley Vogt is the class valedictorian with a 100.57 grade point average. He ran cross country and played baseball during his years at S.S. Seward. He also was a member of the ski and snowboard club and the select band.
Academically, Bradley is a National Merit Scholarship finalist, a College Board National Rural and Small Town Recognition Program winner and a Rensselaer Medal winner. Bradley is a peer tutor through National Honor Society and a member of the District Advisory Team.
In the fall, he will attend Dartmouth College majoring in computer science and physics.
Congratulations to Morgan and Bradley on their academic and athletic accomplishments and all best wishes to you both in the future.
OCIAA Scholar Athletes must rank in the top 20% of their class, participate in at least one varsity sport, excel as athletes, and demonstrate outstanding citizenship.
---