Kassidy DeGroat and Garrett Gill, both shining stars on the soccer field, are the Seward Athletes of the Month for November.
Kassidy DeGroat
Kassidy is a senior co-captain of the varsity soccer team. She has been a four-year varsity starter, this year taking command at midfield. During the 2021 season, Kassidy had career highs in goals with seven and assists with three.  Her highlight of the season was when she scored the tying goal in the Section 9 Class C final against Millbrook, which the Spartans went on to win. Kassidy is gearing up for her senior season  of varsity basketball.
Garrett Gill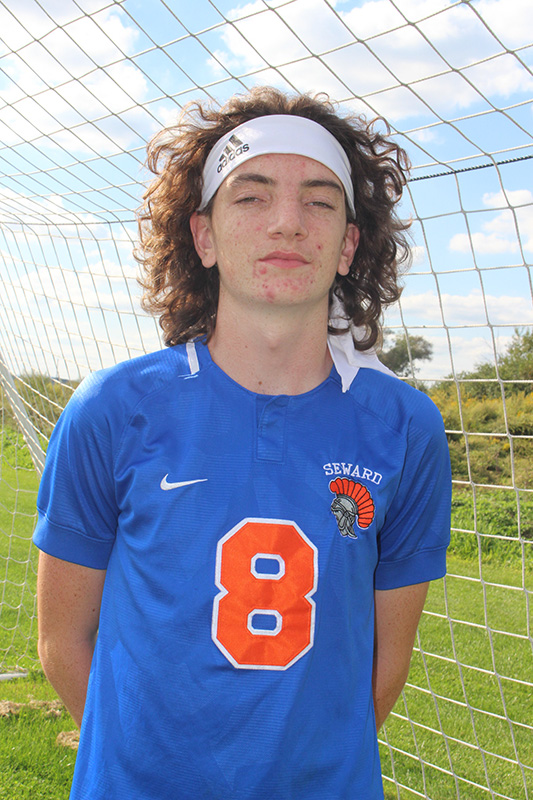 Garrett, a junior, is a three-year starter on the varsity soccer team. He is a well-rounded athlete who can play any position on the field.  Garrett brought experience and leadership during this soccer season. He is a Triple Spartan, as he also plays varsity basketball and baseball.