Families come in all shapes and sizes. That's the message from the book "Stick and Stone: Best Friends Forever," a book Golden Hill Principal Debbi Lisack chose for her first "mobile" read around the building.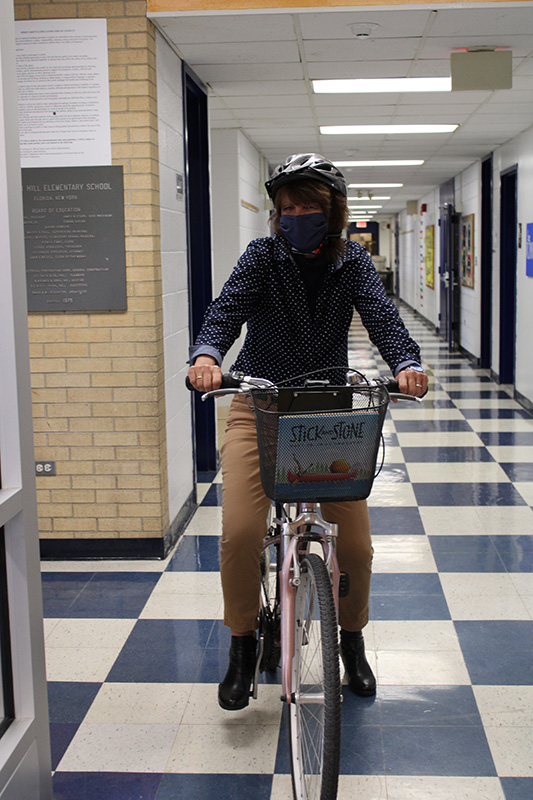 On Wednesday morning, Principal Lisack secured her bicycle helmet and hopped on her bike, making her first trip around Golden Hill this school year to bring a story by one of her favorite authors, Beth Ferry, to each classroom.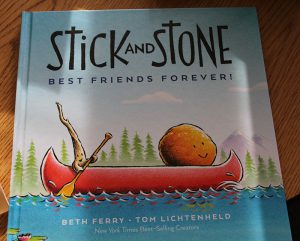 Mrs. Lisack chooses a book that is appropriate for all ages in the school. Pre-K students may enjoy the cute drawings and the overall message of friendship in this book, while the older students try to help solve the mystery throughout the book, looking for clues on the pages as their principal reads in a very animated fashion.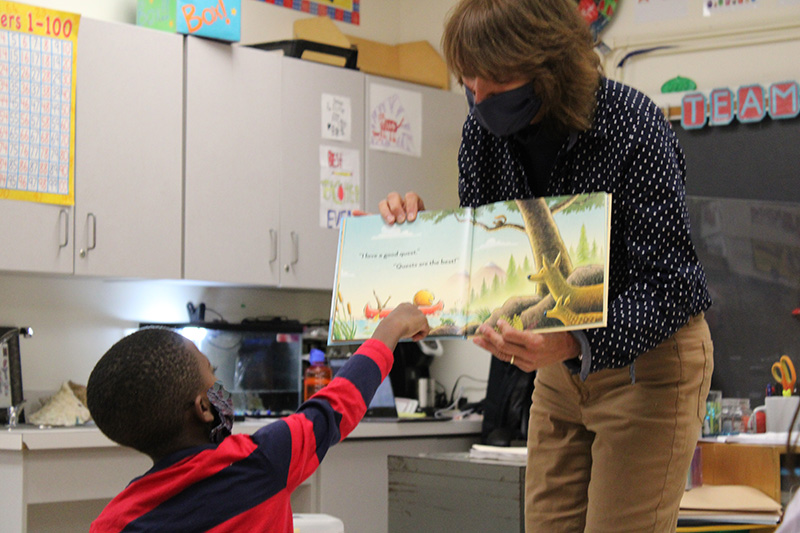 Today she started with Mr. Hoyt's second grade class. The students were visibly excited as she rang her bell before entering the classroom. Students listened closely as Mrs. Lisack started reading about Stick and Stone, two friends in the forest. Stick wanted to find his family tree. Stone is Stick's best friend so he decided to go along and help. But where to begin? It's a forest filled with trees!
Stick and Stone come across Pine Cone, who helps them when the forest gets dark. The friends realize it is important to look for your roots, but you must also appreciate the friendships you have around you. "You are my best friend," Stone tells Stick.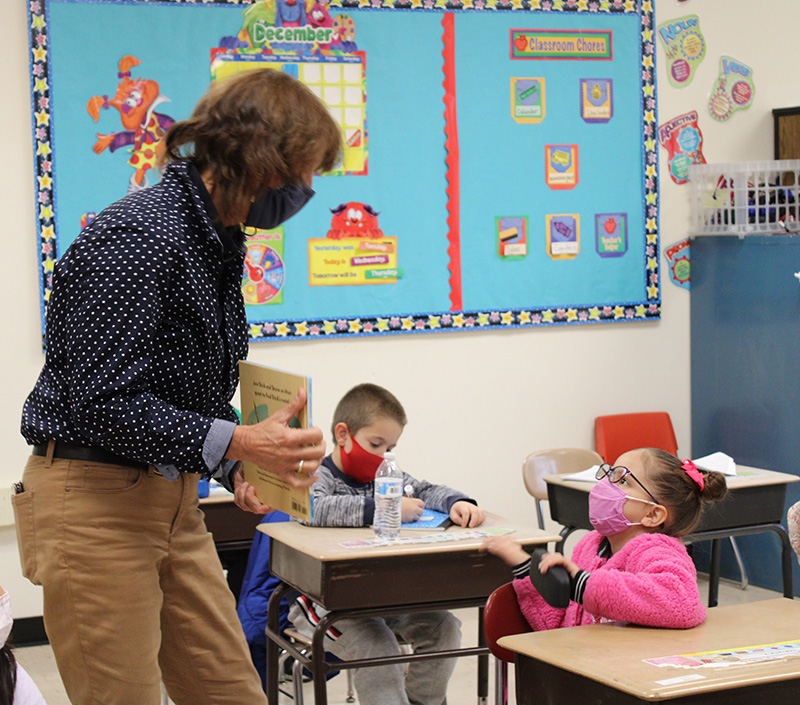 Throughout the reading, the students pointed out things on the pages as Mrs. Lisack held up the open book while she read. These sharp second-grade students figured out some clues along the way!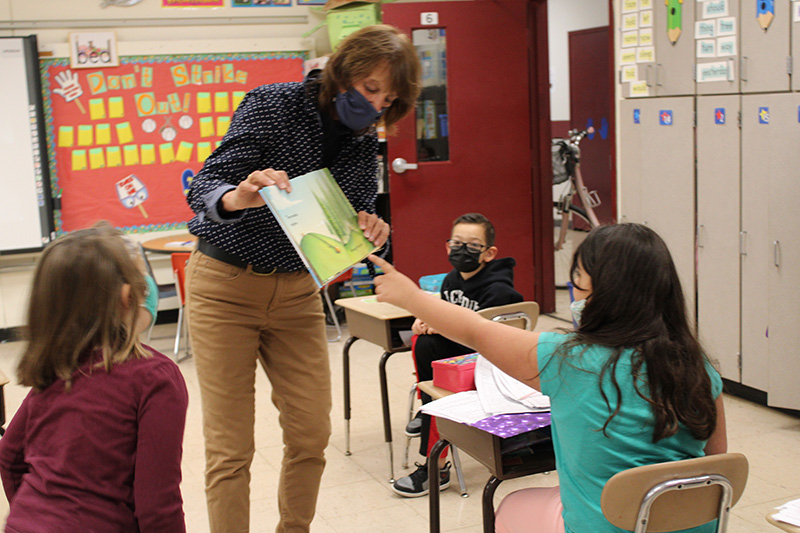 Principal Lisack chooses a new book each month and travels around to every classroom to read it. The students love to see her ride through the halls, on to her next classroom in her journey to help instill a love for learning and reading in all students!