S.S. Seward inducted 19 new members into its National Junior Honor Society on Tuesday, March 22.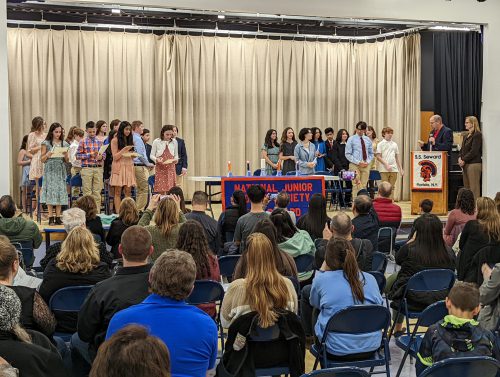 Candidates for the NJHS must be in seventh or eighth grade and achieve a cumulative academic average of 90 percent or better for consideration by the committee. They must embody the pillars of the NJHS charter: character, leadership, scholarship and service.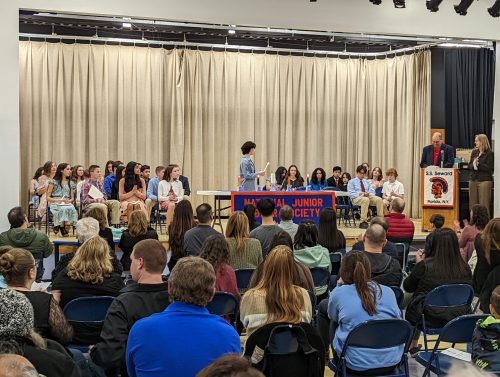 Congratulations to our newly inducted NJHS students!
Ava Andrade
Aiden Caldwell
Gabriella Campana
Angelina Cifuni
Kathleen Conlon
Blake Coontz
Eva Duran
Benjamin Ehlers
Brooke Ehlers
Sierra Grove
Austin Harty
Yashwin Kandra
Nathaniel Lever
Grace Madigan
Parth Nadpara
Cynthia Nicaj
Olivia Nicaj
Olivia Perez
Felix You
The National Junior Honor Society leadership includes:
President – Alexander Vargas
Vice President – Julius Viray
Secretary – Roseann Pagan
Treasurer – Sophia LaBelle