Congratulations to S.S. Seward eighth grade student Shea Fleury who was selected to the Orange County Music Educators Association (OCMEA) Junior High All County Chorus.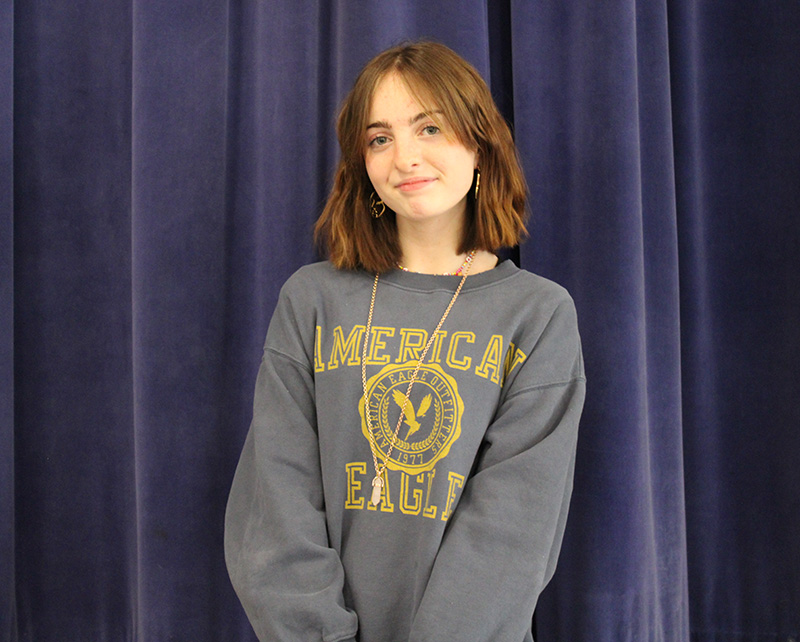 Shea is an alto singer who also plays guitar and ukulele. She loves all types of music– "I listen to everything" – especially pop and Broadway. She said she has always been singing.
Shea said she was "very nervous" when she went to audition for the all-county chorus at Warwick Middle School. And who wouldn't be? It's very competitive, with schools from the entire county sending their very best singers to audition. It certainly didn't hinder her performance.
Mark Visconti, Shea's chorus teacher at Seward, noted that she is incredibly talented. In addition to taking chorus, Shea also takes voice lessons with Kathryn Tate of Warwick. She was accompanied to the audition by Golden Hill music teacher Kristin Risedorph. It was a team effort, Mr. Visconti said.
Now Shea is looking forward to participating in the OCMEA Jr High All County Festival on May 6-7 at Valley Central High School.
Great job, Shea!