Robert J. Scheuermann
Elected by the district, I have served as a board member on the Florida School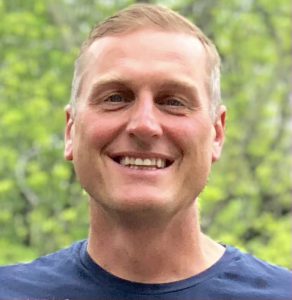 District Board of Education since 2018. My wife, Kathleen, works at Golden Hill Elementary School and our three children, Robert, Elizabeth, and Lauren, attend Seward and Golden Hill schools. As a local business owner, I have owned R.S. Landscaping for 23 years, as well as being a 6th generation resident of our community.
While serving on the Florida School District Board of Education these past three years, I have worked with our board to maintain fiscal responsibility with funds provided to us by our district taxpayers and, at the same time, strive to continue improving the quality of education for the students in our district.  Even during recent difficult times brought on by the pandemic, we remained focused on our responsibilities to our students.
Voting will take place on May 18, 2021, at the Memorial Building adjacent to S.S. Seward School in the Village of Florida.
John T. Redman II
I have been on the board of education of the Florida Union Free School District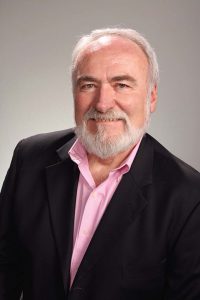 since 2000, now serving my seventh term.  I have seen a lot of growth and improvement over those years, and I am proud to have been a part of it.  We have an excellent faculty and staff, and we are continually improving our facilities, and our technology equipment and programs are the envy of many larger school districts.
I have served as both president and vice president of the board, have twice achieved Board Mastery designations from New York State School Boards Association(NYSSBA), served for three years as president of the Orange County School Boards Association, served two years on the steering committee for the Council of Local School Board Associations (COLSBA) and have received the Mid Hudson School Study Council Excellence Award for School Board Service.
In addition to serving as president of the Florida School Board for the past three years, I also represent five Mid-Hudson counties as a director for the New York State School Boards Association, and I also represent NYSSBA on the board of directors of the Rural Schools Association of New York State.
I hold a bachelor's degree in fine arts/drama from The Colorado College where I also taught part-time before moving to New York.  I have over 50 years' experience in the performing and communications arts from theatre, dance and opera to film and video production.  I am the president of the Union Square Group, a creative services firm, designing and producing promotional and award presentations and one-of-a-kind events for corporate clients across the country.
I am presently retiring from my business, and recently graduated as a Commissioned Ruling elder of the Presbyterian Church and I am currently proud to be serving as the pastor of the Union Presbyterian Church in Newburgh.
Steven Vega 
The candidate withdrew his name from the election on May 11, 2021. Here is the letter he submitted:
Dear fellow villagers of Florida, honored school board members, and those concerned,
This letter comes with great thought and serious considerations that I am opting to withdraw from the 2021 Florida Union Free School Board Election.
I define myself as a transparent and communicative individual and would feel remorse if I did not relay some of my thoughts and feelings on this matter.
My urgency to run came from many voices that have seen my leadership and community engagements via Warwick. Since my return to Orange County in 2013, I have helped organize many not for profit events and groups that involve the youth and art, particularly in Warwick. I am the founder of Interactive Noise
Collective via DOC FRY, a former member of Wickham Works, and initiating core member of S.E.E.D.S. of Warwick (Please see our Instagram: @seedsofwarwick.com). All of these organizations have been aimed to generate experience, insight, equality, and promote safe spaces. Although I have put much effort into Warwick, I am saddened by my lack of participation in Florida where my wife, Danielle, and I currently reside.
I was encouraged to run based on my actions and leadership roles over the last eight years. This voting block thinks of me to be an advocate for my demographic, both age and race, as well as the youth of today. I'm humbled and honored by their faith in me. Be as it may, my family and I feel that my time would be best utilized over the next year to serve the community in helping to implement more of myself in community/school board engagement, programming, advocacy, and learning more about our great village.
In short this is not the end of my race, but the beginning.
I would like to apologize for any inconvenience this may have caused the voters and district, but I do believe this is the best plan in the long run.