Bernard Rebaya's parents, Rene and Genevieve Rebaya, immigrated to the United States from Cagayan de Oro, Philippines in November 2007, in part, to give their three-year-old son a better life and more opportunity. Bernard certainly has seized that opportunity. On Saturday, June 25, he will graduate first in his class from S.S. Seward Institute in Florida as the class of 2022 valedictorian.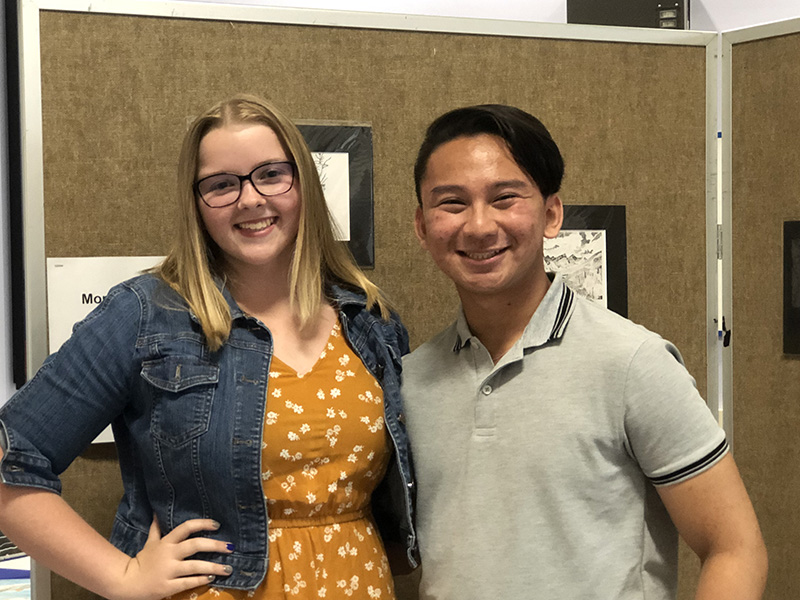 "It means everything to me (to be valedictorian)," Bernard said. "Obviously it's an amazing honor and feeling, but it also represents one of many steps towards success and ultimately making my parents proud."
Bernard came to Golden Hill in third grade. He's always loved math and science – he likes to write too! –  which will serve him well in the fall when he attends Rochester Institute of Technology (RIT) where he will be part of the accelerated BS Chemical Engineering/MS Materials Science and Engineering program.
His time here in Florida has been filled with great memories, especial those of his friends.
"My best memories are always those with my friends, whether it be just eating lunch together or goofing off in-between classes," Bernard said.
Other great memories include the school pep rallies, spirit weeks, sporting events and the senior trip to Florida. His memories of being a member of the basketball team are good ones too. "Being a part of the basketball team has also contributed to some of my best memories, whether it be long bus rides home after a win or having fun at practice."
Bernard has been a member of the National Junior Honor Society and the National Honor Society throughout middle and high school. He is a volunteer peer tutor. He has also been a Spartan basketball player throughout middle and high school, serving as captain at every level – modified, junior varsity ad varsity.
Bernard said many teachers have had a big impact on him here in Florida, although he said, "All of them in some way have influenced me into the person I am today."
"Mr. Gannon and Mr. Lewis have made me the writer I am today and are a part of the reason why I enjoy it so much," he said. "Mr. Moon has been my favorite math teacher and has helped me love it exponentially. Although she is no longer working here, Ms. Hannon helped make chemistry and science so fun and I missed her this year."
Outside of school, Bernard enjoys watching movies, anime, YouTube, playing video games and also the outdoors. Good balance! He plays basketball, works out and runs. He is also a volunteer at the local food pantry.
On Saturday, though, Bernard will address his family and classmates as valedictorian, knowing how proud his parents will be.
"I mean, they immigrated here in order for us to have better opportunities, so to graduate at the top of the class just makes it feel as though all the hard work we put in was worth it and that I'm not wasting the opportunity they gave me to study and live in the states."
You are a success Bernard! Congratulations to you and your family!