Golden Hill fourth-grade students got some exercise and some reading in all at the same. They walked the Story Walk, an area near the school where books are posted along a trail, opened to different pages. They walk, run, skip, hop – however they wish to travel – and then stop at each post to read the next pages of the story.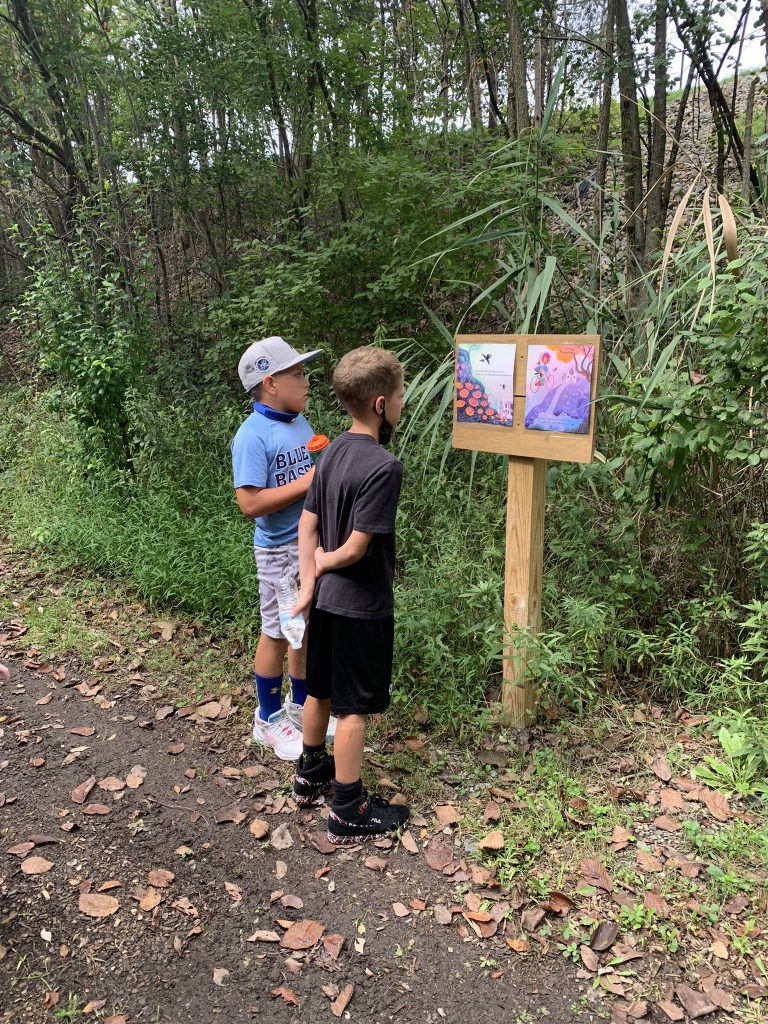 This day they read "The Magical Yet," a story by Angela DiTerlizzi with art by Lorena Alvarez. We all have things we can't do…yet! Can't ride a bike? Yet! Can't tie your shoes? Don't worry, it'll happen. Keep plugging away because you'll get there. You just aren't there YET!
A big thank you to the Florida Public Library which provides the wonderful books for our students on the Story Walk.
The Magical Yet is an uplifting book, filled with hope and encouragement. We can all use hope and encouragement!