Fall sports will soon be underway for the Florida Union Free School District, and S.S. Seward is looking to build on its successes of last season while adjusting to changes at the state and local level.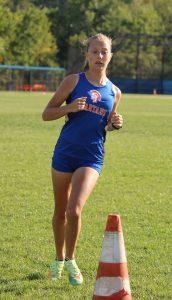 A big change this year for some Seward teams will be in their classification. New York State Public High School Athletic Association has moved to six classes, adding a AAA level, with classifications based on enrollment. Seward will continue to be a Class C participant in the majority of sports (football, basketball, soccer, softball and baseball) but will be Class D in cross country, volleyball, cheer and spring track. All teams will continue to play in the Orange County Interscholastic Athletic Association league.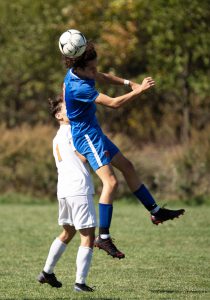 All home soccer matches will be played at the Seward Sports Complex, with cross country and modified volleyball competing at Golden Hill Elementary School. Girls swimming and diving will be at Warwick High School, and football will be played at Chester Academy, as a merged team. Varsity and JV volleyball will be played at Seward.
Last year, the boys varsity soccer team won its division, and the varsity volleyball, football and boys and girls soccer advanced to sectional playoffs. Taylor Vogt, now a junior, also qualified for states in cross country the past two years.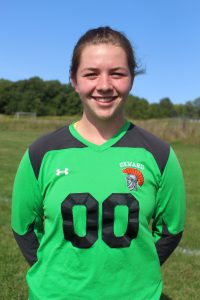 The boys and girls varsity soccer teams expect a rebuilding year, with each team losing several players to graduation.
On the girls side, Vogt, who is a dual sport athlete in the fall, Eliana White and Stephanie Reicherter are expected to lead the young team, while Izzy Sarki and Joe Staszeski are key returning players for the boys.
Abby Orlando and Yeliza Abru will help the girls volleyball team build on its successes of last year.
"Seward will always be competitive," Athletic Director Joseph DiMattina said. "Our teams find a way to compete every year."
The school is always looking to increase athletic participation.
"At the JV and modified levels, the student athletes are learning and honing their skills with an eye toward marked improvement as they enter the varsity level," DiMattina said.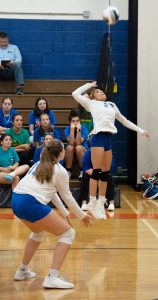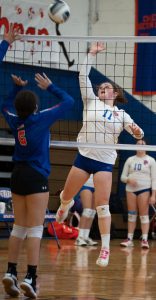 Football practices are scheduled to begin Aug. 19, with the rest of the fall JV and varsity fall sports teams starting Aug. 21.
Competition is scheduled to begin Aug. 31. The opening contests are as follows:
Girls varsity soccer will play in a multi-scrimmage starting at 9:30 a.m. Aug. 31 at the Seward Soccer Complex.
Boys JV soccer will take on Liberty at 4 p.m. Aug. 31 at the Seward Soccer Complex.
Girls swimming and diving season will open at 6:30 p.m. Aug. 31 at Warwick Valley High School.
Varsity football will play at Bronxville High School at 1:30 p.m. Sept. 2.
Boys and girls varsity cross country will open their seasons at  Homestead School at 4:30 p.m. Sept. 6, at S.S. Seward.
Boys varsity soccer will be at Chapel Field Christian Schools at 4 p.m. Sept. 7.
The volleyball season will begin on Sept. 8, with JV at 4:30 p.m. and varsity at 6 p.m., both competing against Liberty at home.
All modified teams will begin practices on the first day of school, Sept. 5, with competition beginning the following week.
For a full schedule and results, visit the Section IX S.S. Seward Athletics page.