Florida Union Free School District Athletic Director Joseph DiMattina has been recognized by the National Interscholastic Athletic Administrators Association as a certified athletic administrator.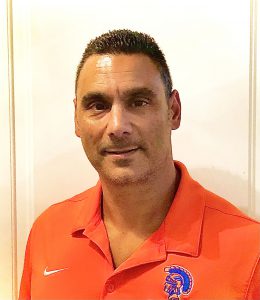 "I felt it was important to advance my knowledge in athletics," DiMattina said of the certification. "It also offered additional credibility in the subject area."
The voluntary certification process included a thorough evaluation of the candidate's educational background, experience and professional contributions, as well as a rigorous, comprehensive written examination.
To earn the certified athletic administrator distinction, DiMattina has demonstrated the highest level of knowledge and expertise in the field of interscholastic athletic administration, according to the NIAAA.
"This certification shows the commitment Mr. DiMattina and Florida have to ensuring our student-athletes have the best possible experience playing interscholastic sports," FUFSD Superintendent Dr. Lisamarie Spindler said.
DiMattina has been with Florida since 2003, when he started as a physical education teacher and coach of girls varsity soccer and basketball. He became athletic director in 2016. He previously coached soccer, basketball and baseball at Tuxedo High School before his move to Florida.
He was a three-sport athlete in high school, playing soccer, basketball and baseball and continued playing soccer and basketball in college.
DiMattina earned his undergraduate degree from SUNY Cortland and his master's from Montclair State University. He earned school leadership credits from SUNY New Paltz.
He is married with three boys, ages 10, 13 and 16.