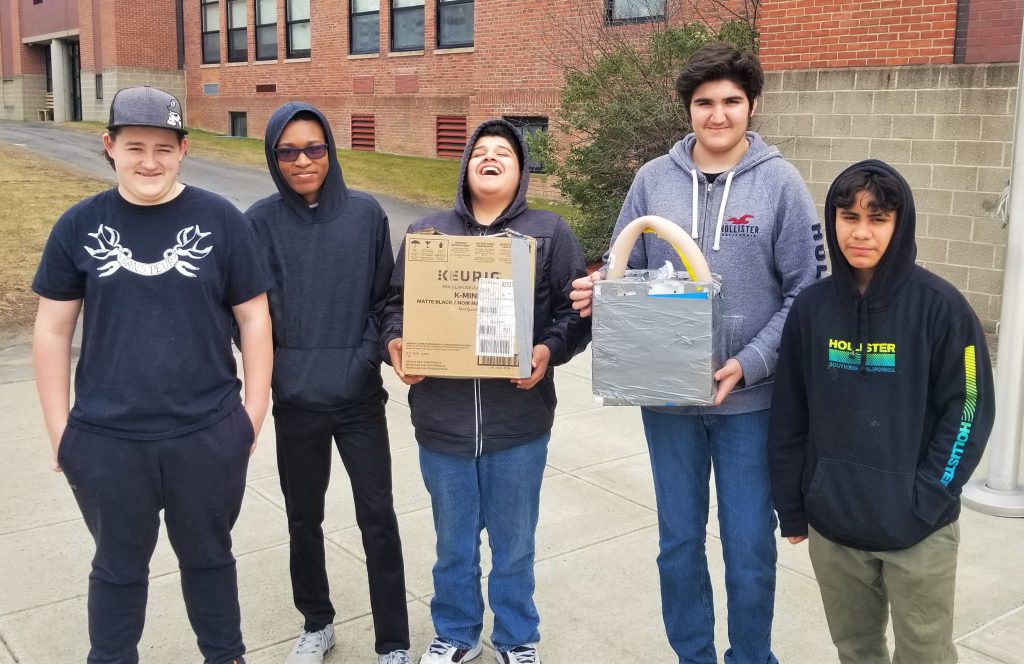 In 2020, space travel is looking more plausible than air travel in 1900, when the brothers Wright tested their first glider.
When today's students dream of travel destinations, Mars might feel more accessible than the South Pole.
So, for the nine students, grades 9-11, in Mr. Pekny's principles of engineering class, designing and creating Martian landing vehicles for their egg-stronauts was very much a pragmatic challenge.

The design problem before the students factored in the thinner atmospheric conditions in Mars and excluded the use of parachutes on other wind-resistant components as a result.
Working in teams they engineered their design solutions and tested them on Feb. 24 by dropping them from a window in Mr. Lewis's classroom.
Not all egg-stronauts survived the landing, but it was just a test. The winning team was rewarded with a coveted pizza.
About the Principles of Engineering course
Offered through SSSI's department of technology, the principles of engineering class is open to all high school students. Through problems that engage and challenge, students explore a broad range of engineering topics, including mechanisms, the strength of structures and materials, and automation. Students will develop skills in problem solving, research, and design while learning strategies for design process documentation, collaboration, and presentation.
Photo Credit: Francesca Gallardo