Each year our second-grade students learn about money, specifically coins, as part of their math curriculum.
This year, the lesson was expanded by having the students create their own store filled with products they themselves created from art supplies! They decided what products they thought would be popular with their classmates and went to work making them. Each student made two products. There were beautiful snowflakes, useful sleeping bags for toys, fast-flying airplanes and seasonal decorations. Some of the creators offered coupons to make money go a little further and they made commercials to publicize their products!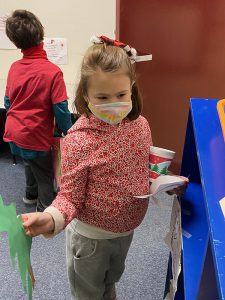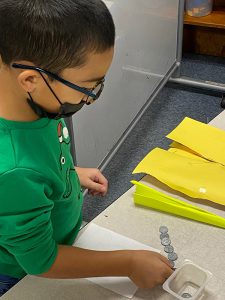 The students received the equivalent of $1 in play coins. Each of the items made was priced at 50 cents or less allowing the students to buy two items.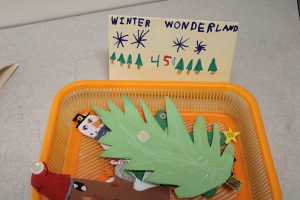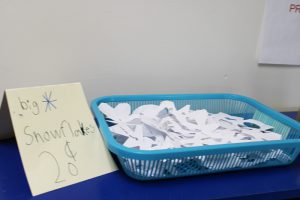 They decided which products to buy and figured out how much they would cost and what their change would be from their $1. They had to figure in their coupons too!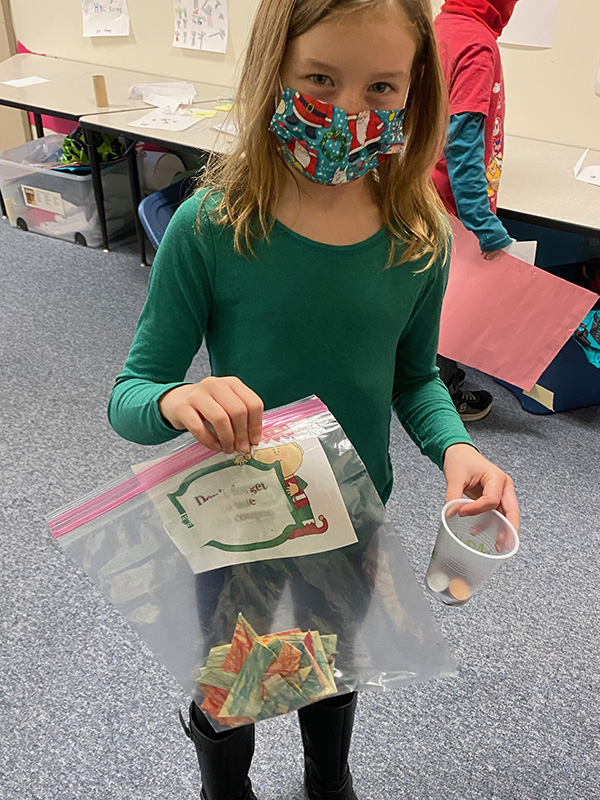 This was a great math activity but it also challenged the students creatively!