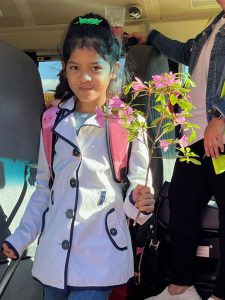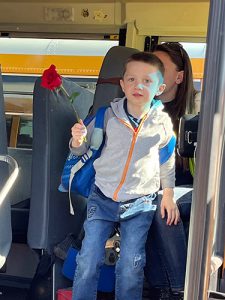 Wednesday, May 11, is National School Nurse Day where we honor those who take care of our students each day. At Golden Hill today, Nurse Marlene Lysack walked into a big surprise – a flower shower!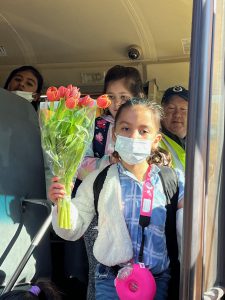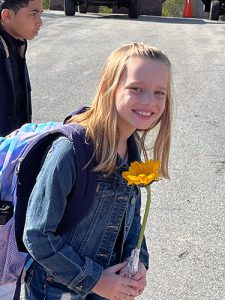 Students were asked to bring in a single flower today to honor Mrs. Lysack  – they could pick it from their garden, buy one at a grocery story or even bring a dandelion! The hope was to create a big bouquet for Mrs. Lysack. Well, the response was overwhelming! There were hundreds of flowers, all different colors and types, enough for a dozen bouquets.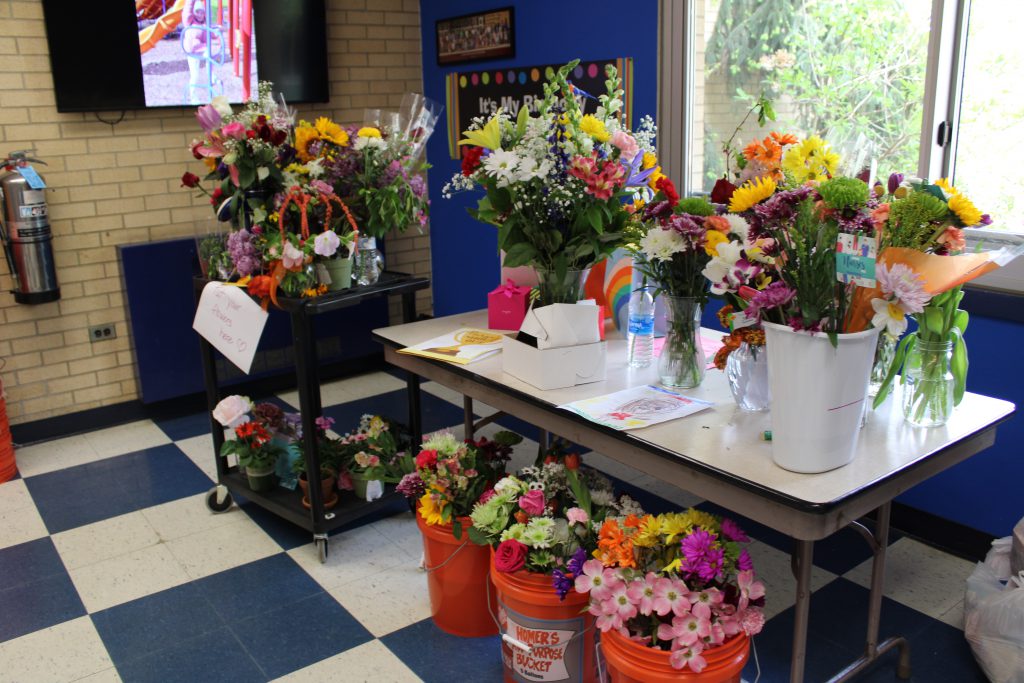 The students put them in vases and containers on a cart by the main office when they entered school. When those filled up, Principal Debbi Lisack gathered some big buckets from a home improvement store and some of them filled up!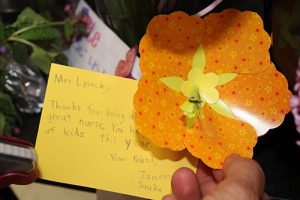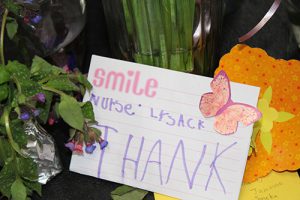 Mrs. Lysack received gifts and cards, in addition to the countless flowers. Some classes even created booklets with drawings and kind sentiments to their school nurse.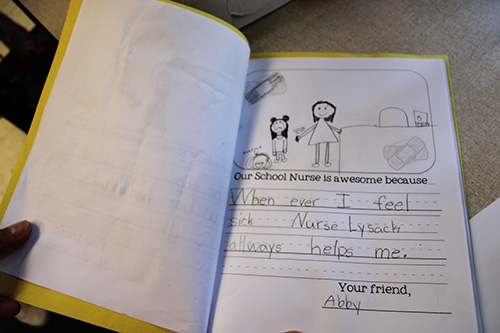 Mrs. Lysack was certainly humbled by this grand "flower shower" gesture.
"This is amazing," she said. "My mom always said to take time to smell the flowers. She said it's like having a garden inside. This is beautiful."