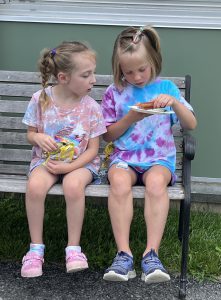 Two of the summer programs at Florida Union Free School District wrapped up Aug. 3, closing out a month of learning and fun. The program for seventh through ninth grade students will end Aug. 10.
"We are glad to see so many students take advantage of the opportunity to continue their learning into the summer," Superintendent Dr. Lisamarie Spindler said.
The summer band program wrapped up with a performance of the two dozen middle and high school musicians in front of students, staff and families at S.S. Seward Institute.  The program, in its second year, gave student musicians a chance to hone their instrumental skills during 11 sessions leading up to the Aug. 3 performance.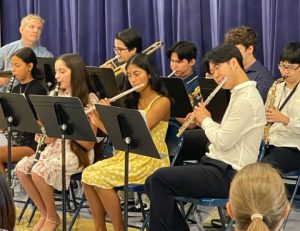 The Summer Enrichment Education program, or SEE, also concluded Aug. 3. During the four-week program about 50 elementary students were able to practice reading, writing, speaking and math skills structured around a beach/summer theme. They also played games, played with bubbles and created art. As a final treat, students enjoyed a visit from the ice cream truck and a hot dog lunch.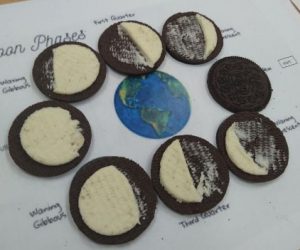 The five-week middle school program has continued to help several students who were in sixth through eighth grade last year improve their knowledge and bring their skills to a level equal to the grade level they will be in this fall. Students are using traditional reading and writing methods as well as fun hands-on activities focusing on the four core areas of English, math, science and social studies.