"You are the future of America. There's nothing you can't do!"
Those were the words of JR Pillmeier, S.S. Seward Institute Class of 1947 as he addressed the school's entire student body at the Veterans Day celebration on Wednesday.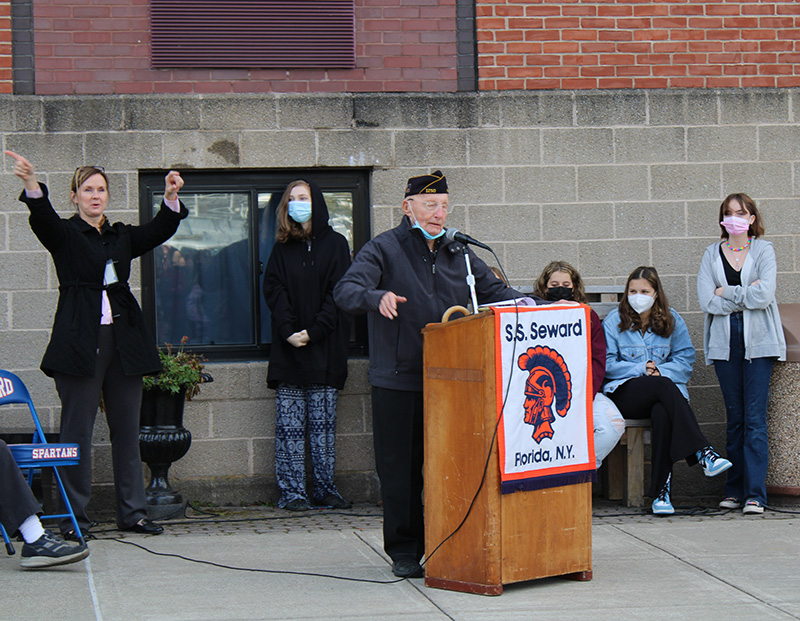 Pillmeier was one of the seven local veterans in attendance at the ceremony, where several spoke to the students about their time in service to our country.
Pillmeier joined the Air Force the year after he graduated and by 1949 he was in the Aleutian Islands, Alaska. By the time he was discharged in 1954, he had been all over the United States. He encouraged the students to take pictures of their friends and Main Street. "No matter where you go in life, you'll remember your school days."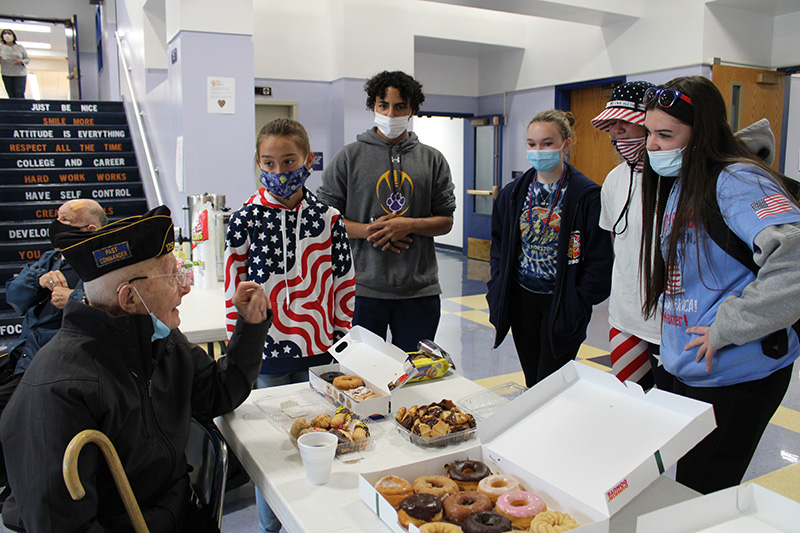 Veteran Fray Fuller, a 1969 graduate of Seward agreed with Pillmeier, telling the story that while stationed in Vietnam he painted "Florida, NY" on his truck.
"I'm a Spartan. I'll always be a Spartan," he commented. "Florida is a good place to be."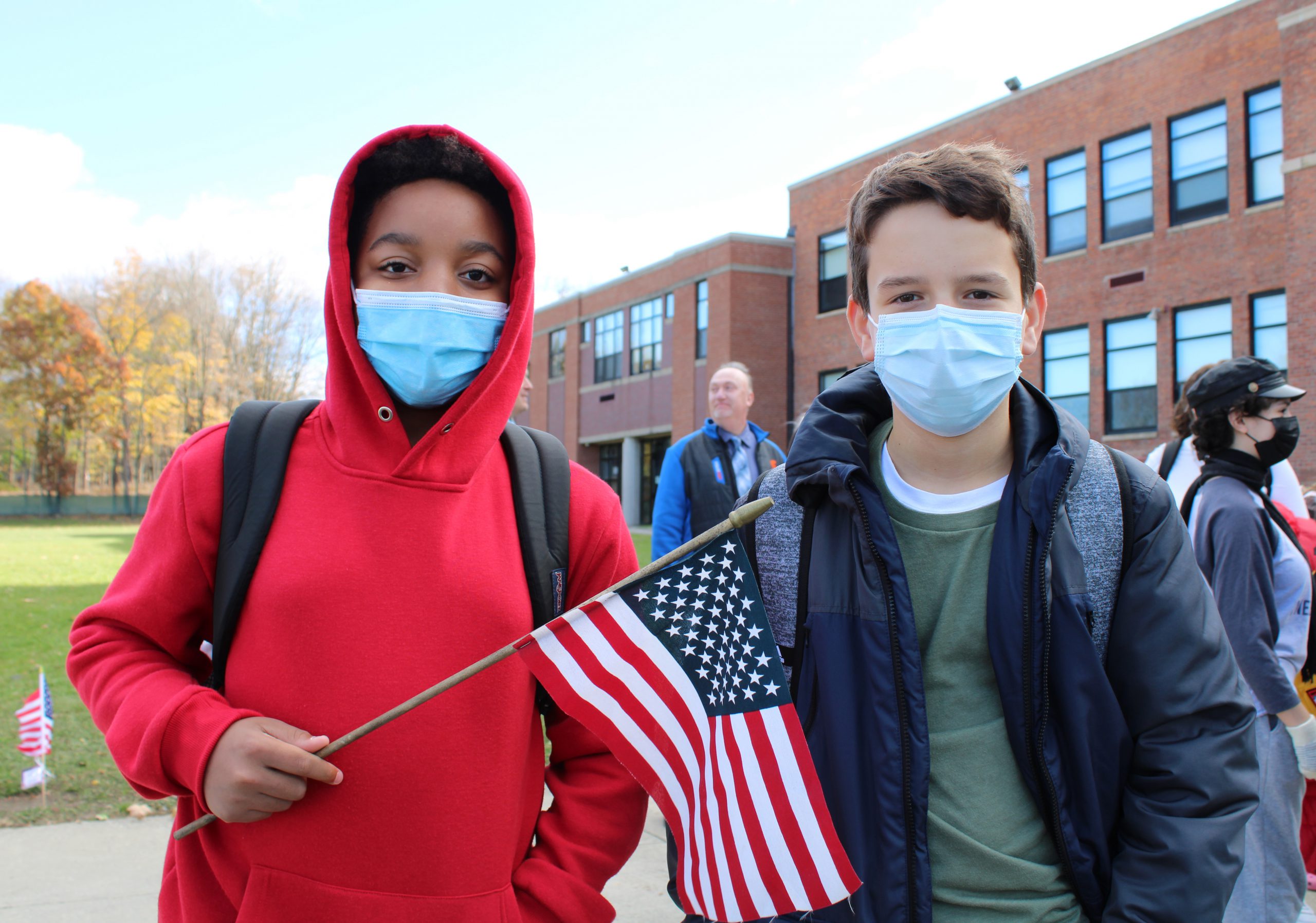 The veterans present today were:
JR Pillmeier
Frey Fuller
Bob Scott
Jim Sosler
Glenn Kleveno
John Galiski
John Cutrona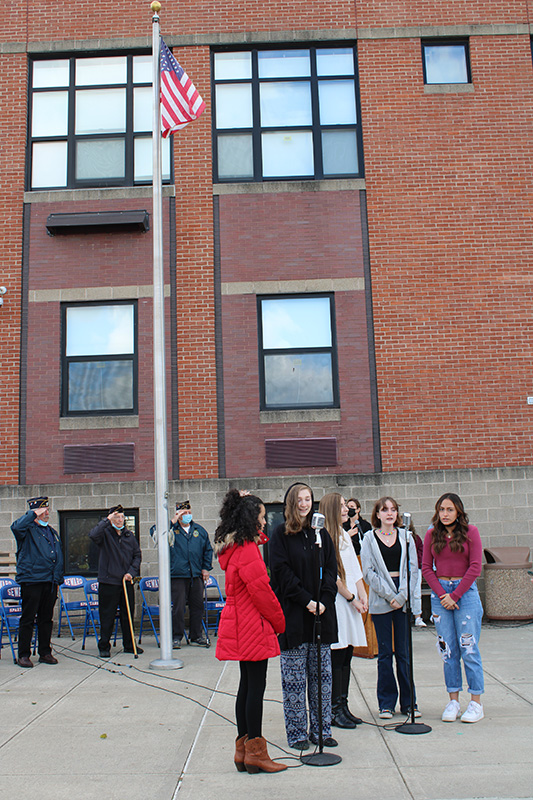 The Seward Choir sang a beautiful rendition of the Star-Spangled Banner to open the morning's ceremony, before Principal Susan Moore welcomed the students, staff and most importantly the veterans to the annual ceremony. She provided a history of Veterans Day, thanked the veterans for their service and welcomed them to share their experiences with the students.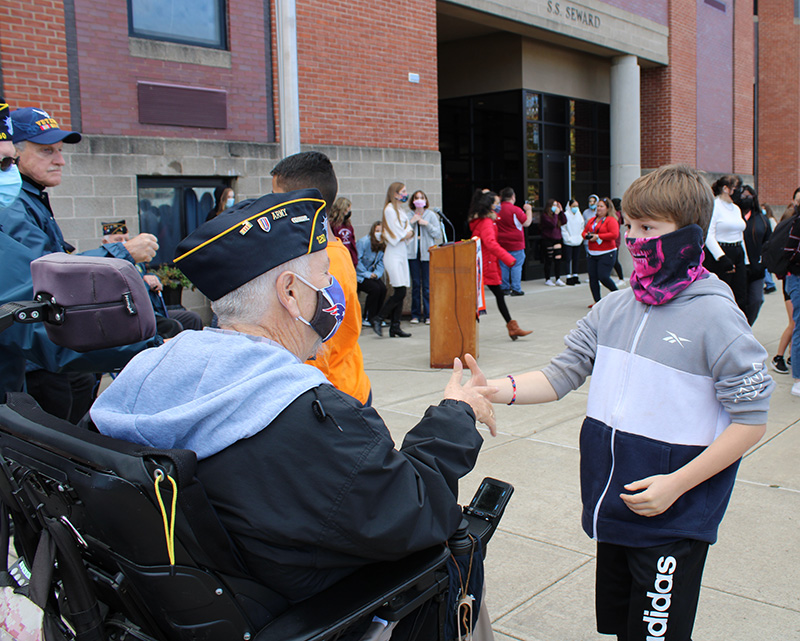 At the conclusion, the students ushed past the honored guests, shaking hands and giving them fist bumps, many thanking each of them for their sacrifice for our country.