After the death of S. S. Seward Institute security guard Rafael "Ralph" Muriel in March, his colleagues and much of the Florida community honored him by creating the Rafael Muriel Memorial Kindness Scholarship, which will be given each year to Seward graduates.
Mr. Muriel exemplified kindness to all he met, especially the students of Seward.
His colleagues at Seward have found another way to honor him. They unveiled a plaque on Monday, June 21, dedicated to their friend, in the lobby of S.S. Seward. That's where Mr. Muriel worked for 16 years.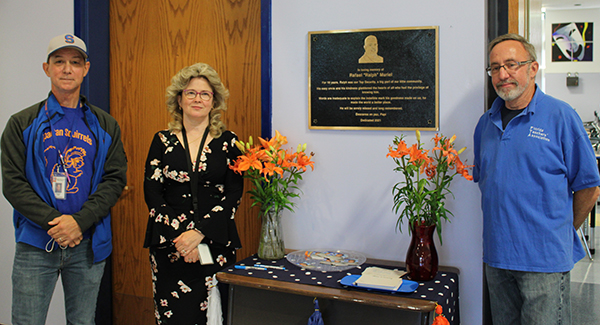 "Out of friendship we created the scholarship in Ralph's memory," said Don Lewis, president of the Florida Teachers' Association. "We wanted to memorialize all that he meant to us."
The plaque reads:
For sixteen years Ralph was our Top Security, a big part of our little community.
His easy smile and his kindness gladdened the hearts of all who had the privilege of knowing him.
Words are inadequate to explain the indelible mark his goodness made on us; he made the world a better place.
He will be sorely missed and long remembered.
Descansa en paz, Papi
Dedicated 2021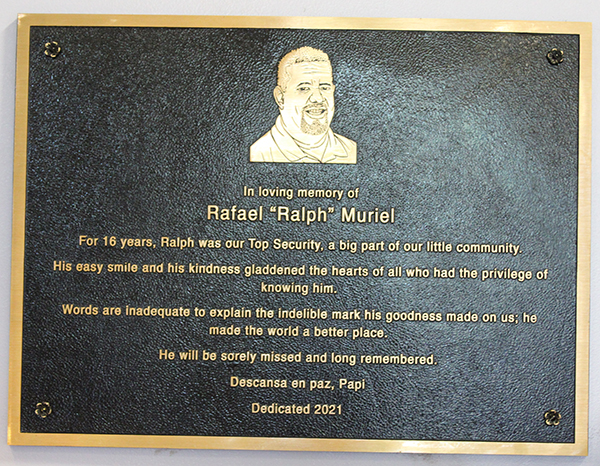 At the unveiling were so many who shared a love for Mr. Muriel – faculty members, students and community members – whose lives he touched in big and small ways.
Next to the plaque is a board with many photos and memories of Mr. Muriel.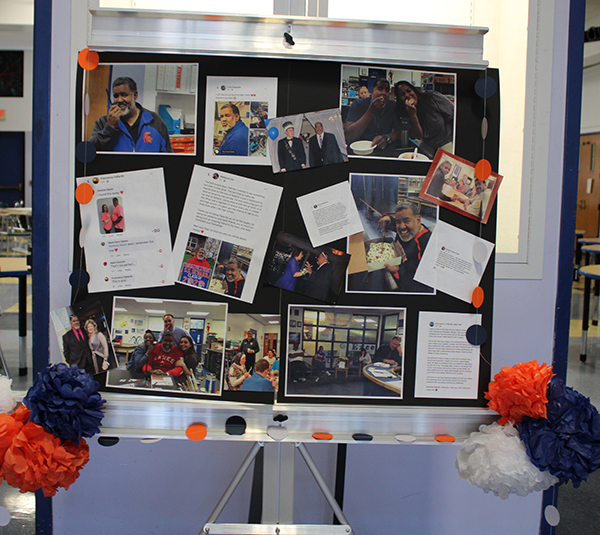 After the formal ceremony, people who wished to share their memories of Ralph Muriel did just that.
"It was wonderful," said Lynn McGovern, the Sunshine Committee chairperson. "He was beloved."