Where does our food come from? We all go to the supermarket but that's where we buy food, not really where it comes from. Students at Golden Hill Elementary School have a much better idea about where our fruits and vegetables come from thanks to S. & S. O Farm on Mount Eve Road in Goshen and Ochs Orchard in Warwick.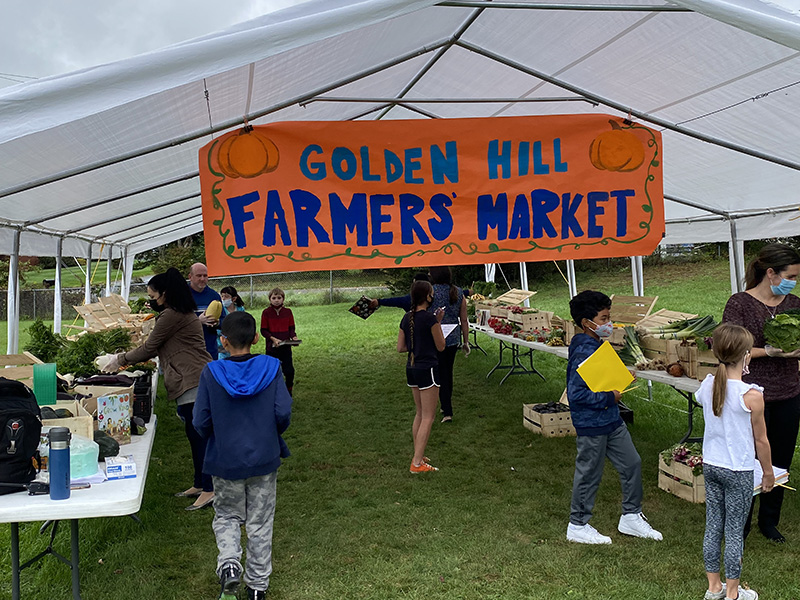 S. & S. O Farm donated a farmers' market full of vegetables and fruits – many the students could identify and some they couldn't – for this learning experience that included math, science, history, reading, art, music (they wrote a rap song about it!) and nutrition. Ochs Orchard sent a hearty supply of apples.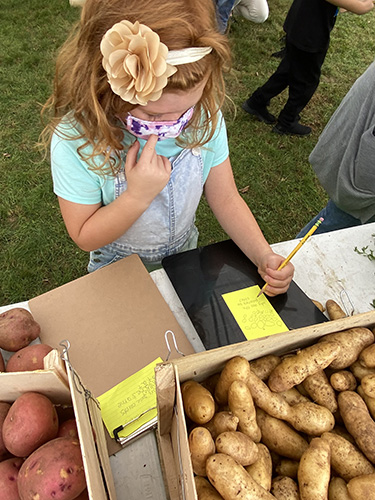 "Our students live in a community that's built on farming," said Golden Hill Principal Debbi Lisack. "It's important that they know all of these vegetables were grown just a mile from here."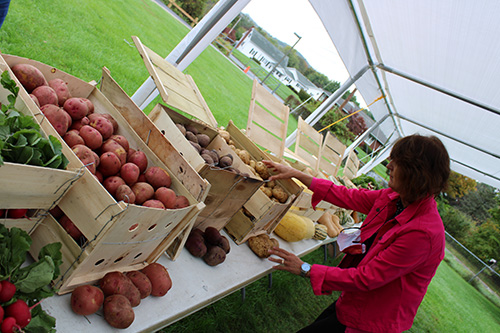 It was amazing to see all of the vegetables on display – there were cabbages, beets, leeks, radishes, onions, tomatoes, and various colors and types of potatoes, squash, carrots (purple and orange), both purple and white eggplant, and five different colors of peppers! Many had never seen a black or purple pepper, not to mention a white eggplant!
The Florida Public Library sent over 15 books about farmers markets for students in each grade level to learn how vegetables are grown and sold.
Fifth-grade students even painted the Golden Hill Farmers Market sign that hung across the tent.
Students in all grades used their estimation skills when their teachers would weigh a particular vegetable. They were figuring out how much a particular vegetable would cost based on weight and price per pound. They brought science in talking about how they grow and why there are different colors of the same vegetable. They even researched recipes to make that included certain veggies. All students learned how farms work and what it takes to feed our population.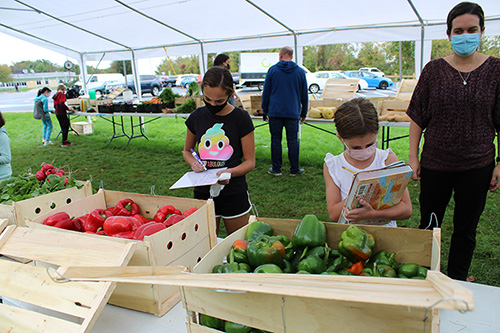 Third grade students were choosing certain vegetables and doing research about them – what type of environment they need to grow successfully, their nutritional value and their history. Second-graders chose one vegetable they knew and one they didn't to research. Fifth-grade students had their pads and pens in hand to try and identify all of the vegetables – not an easy task! Some students were drawing the vegetables. All tried to estimate how many apples there were in the crate at the end of the table, courtesy of Ochs Orchard.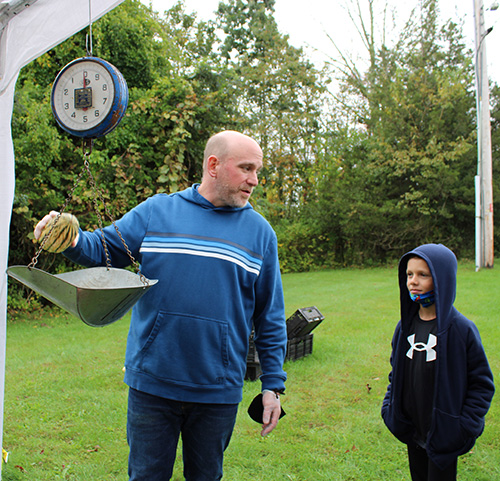 In the end, the Golden Hill Farmers Market was a terrific learning experience for all students (and adults) present. And a delicious one – each student was able to bring home a vegetable of their choice to share with their family!