Founded in 1897, the national Parent Teacher Association (PTA) is a network of 4 million families, students, educators and community leaders working at the school building, district, state and national levels to improve education, health and safety conditions for our children. The PTA's mission is to make every child's potential a reality by engaging and empowering families and communities to advocate for all children.
Want to become more involved? The Golden Hill PTA is a great way to get started. For more information and to become a member of the Golden Hill PTA, please contact goldenhillptany@gmail.com
PTA meeting dates and times are listed on the FUFSD school calendar, and new members are always welcome.
Golden Hill spirit wear now on sale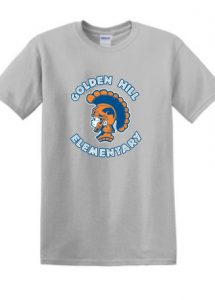 Show your Golden Hill pride! The Golden Hill Elementary School PTA is selling Spartan spirit wear including t-shirts, hoodies, jogger pants, knit caps and more.
Order yours at the Heritage Spirit Wear website.