Dear Florida Union Free School District Community Members,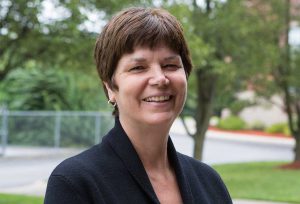 In District publications, we typically feature the exciting activities and accomplishments of our students. Although that will be covered in this issue, first the very important and serious topic of school safety will be discussed.
As we all watched school violence unfold in the state of Florida, we realized how important and necessary it is for us to reflect on our own District. I want to take this opportunity to share information with you about our District and to
update you on plans moving forward.
We have a Safety Team that meets periodically throughout the year and the team reviews District procedures, protocols and makes recommendations. In addition, the Board of Education plans to discuss school safety at their March meetings.
After having discussions, gathering input and researching options, we will make recommendations to implement the best practices in school safety. We welcome and encourage parents and school community members to participate in safety discussions.
Please look for an update in early March that will detail opportunities to continue discussions with our school community in order to make recommendations for our District.
Here are a few highlights in the past month:
PTA Golden Hill Science Symposium: On Feb. 21, the cafeteria at Golden Hill was filled with young scientists with their experiments on display. It was a great place to taste fizzy lemonade, experiment with electricity, learn
about tornadoes, touch slime and view lava lamps to name just some of the many interesting student projects. The students did a great job inspiring us to look deeper at science that exists around us.

Golden Hill's young business owners hosted a successful Trep$ Marketplace.

TREP$- Congratulations to our elementary students who participated in this entrepreneurial program and created their own businesses. On Feb. 8 the products were on display and were well received by the community.
Many of the entrepreneurs sold out of their products.

The Orange County Basketball Officials Association recognized the S.S. Seward Boys Basketball Program with the 2017-2018 Sportsmanship Award. This is a great honor and we are proud of our student athletes.
Senior Night and 1,000 Point Recognition: In February eight of our senior athletes of the competitive cheer, girls basketball and boys basketball teams were recognized at their last game of the regular season. Erika Straub and John Guerra each reached the 1,000 scoring milestone at recent home games.
Sincerely,
Jan Jehring, Superintendent
jjehring@floridaufsd.org