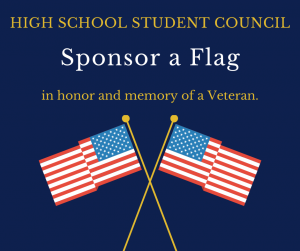 This Veterans Day, remember and honor a Veteran by participating in the High School Student Council's Sponsor-a-Flag initiative.
Sponsorships are $10 each and flags can be customized with a short message. Your message will be printed on a tag and placed on the flag stick.
To sponsor a flag email KHannon@floridaufsd.org —All proceeds benefit our local veterans.