The High School Student Council is encouraging everyone in the district to wear pink on Oct. 29 to raise awareness for breast cancer.  The students have designed a t-shirt and a portion of the proceeds will go to charity. The sale will close on Tuesday 10/13!
Click on the graphic below to purchase shirts.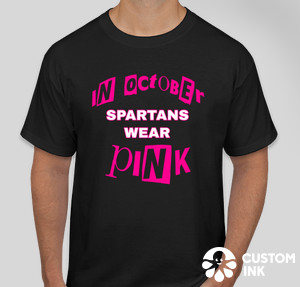 T-shirts are $14.92 and all shirts will be individually wrapped. They are set to arrive the third week of October. Once shirts arrive, there will be after-school pick-up times staggered by alphabet.  That information will be shared once we have a delivery estimate.