Congratulations to Coach Gravelle and many thanks from his players, colleagues and friends.
S.S. Seward's Rob Gravelle will be inducted into the New York Basketball Hall of Fame, an honor bestowed upon the best New York coaches in the history of the game.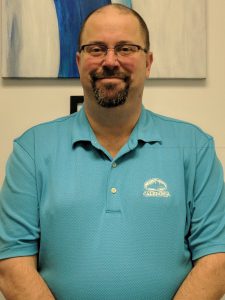 "Coach Gravelle has impacted upon the lives of many student-athletes both on and off the court," said Seward Principal Michael Rheaume, adding, "Throughout his 23-year varsity coaching career, his sense of humor, rapport with student-athletes, and his wisdom have brought success to the Seward program. There is no better manner to celebrate that success than being nominated by his peers for the Hall of Fame. The Spartan Nation certainly agrees."
Sponsored by the Basketball Coaches Association of New York, the Basketball Hall of Fame honors the best coaches in the history of basketball in the state and those who have made notable contributions to the game.
The induction ceremony will be held 10 a.m. March 25 at the Glen Falls Civic Center's Heritage Hall.
At Seward, Coach Gravelle has amassed 353 wins (not including the current season), along with eight sectional and 16 divisional titles, two regional crowns and one NYSPHSAA championship. This year's team continues to roll,
having just clinched their 17th divisional title.
And this year the boys' team was honored for Sportsmanship by the Orange County Basketball Officials Association, a program first.
"Whether you have been on Mr. Gravelle's first team packing the stands at the Golden Hill gym, or current team looking to be the first undefeated team in regular season, you have learned much while becoming a good sport and
team player," said Mr. Rheaume, adding that his dedication and advice has helped them to become better players and, more importantly, better people. Some, such as Michael Hoyt, have returned to Florida to teach and coach in his
footsteps. (Everyone remembers the Hoyt brothers and the rest of the team bringing home the NYS title in thrilling fashion, one of Coach Gravelle's finest moments.)
A true ambassador
Student athletes have also enjoyed Coach Gravelle's sense of humor. The Seward Wolverine – a coveted stuffed animal and a team tradition for over a decade – is presented to the player who steps up in a game and has emerged as a symbol of pride and humor. (The original Wolverine was Ray Younghans, now a physical therapist in the area.)
A true ambassador of the game, Coach Gravelle is also a long-time member of the Section 9 board and has coordinated numerous sectional games, helping it grow via local and state-level involvement and earning him the
respect and admiration of many.
Coach Gravelle grew up in northern New York and attended Chazy Central Rural School, a perennial soccer powerhouse, and was a standout athlete in basketball and baseball. He was named to the MVAC (like our OCIAA)
All-Star teams in baseball and basketball and went on to play baseball at SUNY Cobleskill. He earned his teaching degree at SUNY Plattsburgh.
While seeking a teaching job, Coach Gravelle began coaching JV baseball at Seward. The following year he started his basketball coaching at Seward as a modified coach and was a substitute teacher. The next September he was
hired to teach Grade 3 at Golden Hill.
"Indeed, we have been lucky to have his coaching and guidance for 25 years now, and he has shown his Spartan pride every day," Mr. Rheaume said.
Teaching, coaching, Director of Athletics, Coach of the Year and now, inducted into the Coaching Hall of Fame.