Learning good, healthy habits is part of what our students learn at Golden Hill Elementary School. So it was no surprise when our entire student body celebrated National Walking Day on April 7 with a good, long walk.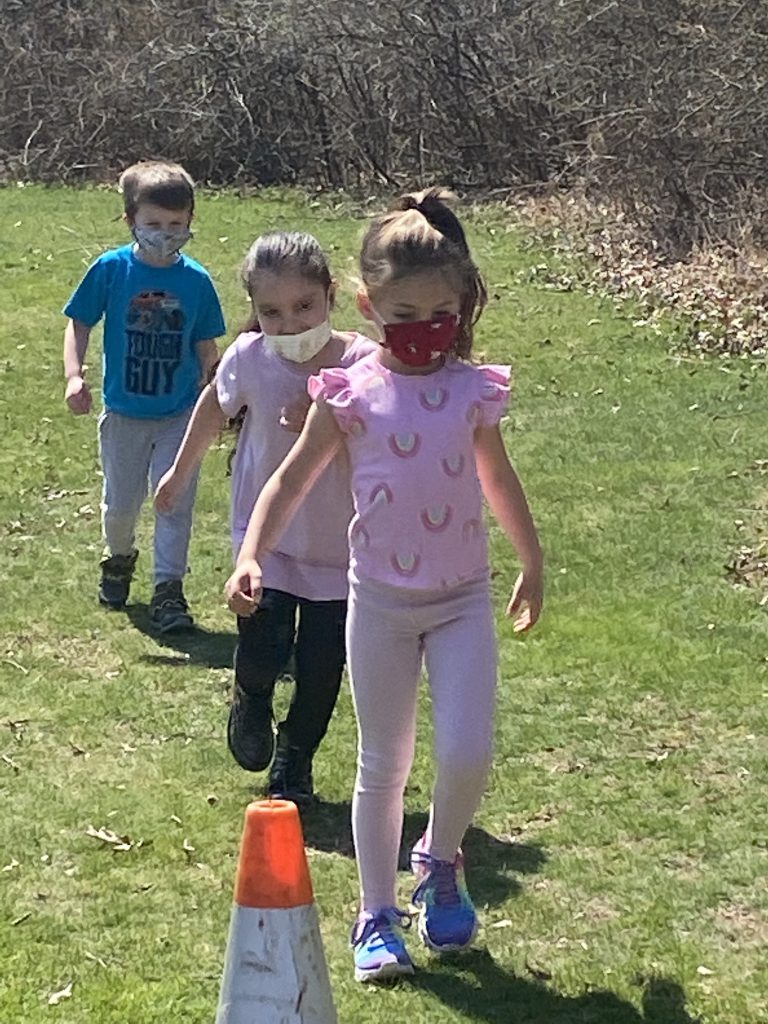 Golden Hill physical education teachers Christine Lopes and Ryan Wall wanted to recognize the day, all while keeping COVID-19 restrictions in mind. What better way than to walk outside on a beautiful day!
They set up a 1,000-foot walking trail behind the school for the students to traverse and included some hilly parts of the property – getting those muscles working! However, this wasn't only about walking. The students learned how many feet are in a mile (5,280) and how many laps they had to do to reach their goal – goals differed based on age and grade.
Ms. Lopes and Mr. Wall explained to the students that walking is very good for your health and heart. Walking is a great, low-impact activity they will be able to do for their lifetime and can fend off many ailments as they get older.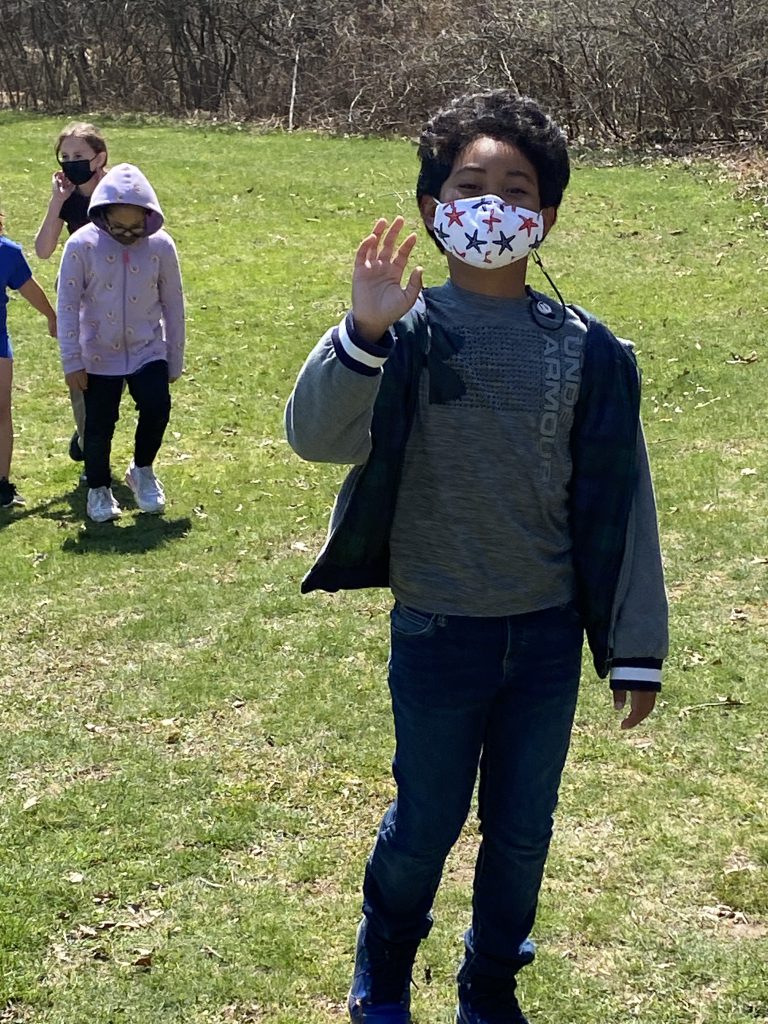 The teachers explained that their bodies breathe in oxygen, which is so good for them, and then breathe out carbon dioxide. Trees, on the other hand, take in carbon dioxide and release oxygen. Talk about being in sync with nature!
Walking is considered one of the best exercises for your heart, according to the American Heart Association. It can improve a person's cholesterol levels, blood pressure and energy levels, which really aren't the most important things at this point to kids but will become important as they grow older. Walking can also reduce stress, clear your mind and boost your mood. Now those are important things to kids and adults of all ages.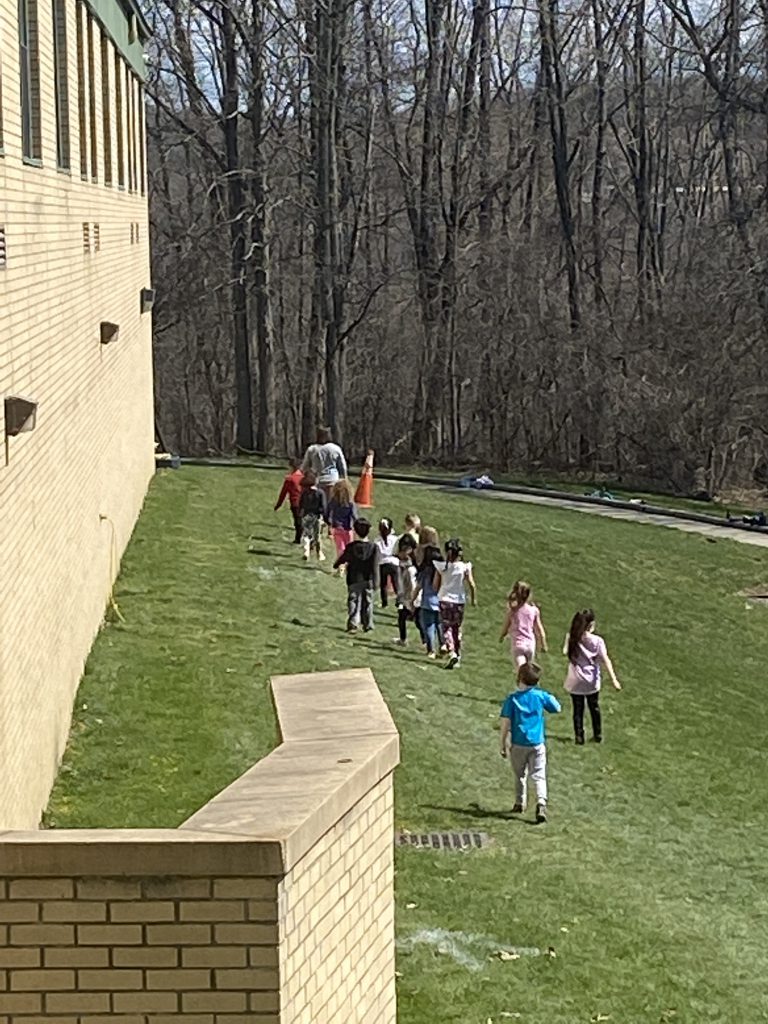 In all, students in grades pre-k through five walked during their physical education time, adding up to a total of 242 miles this one day! Great job Golden Hill!
National Walking Day is celebrated every year on the first Wednesday in April. But don't wait! Get walking.