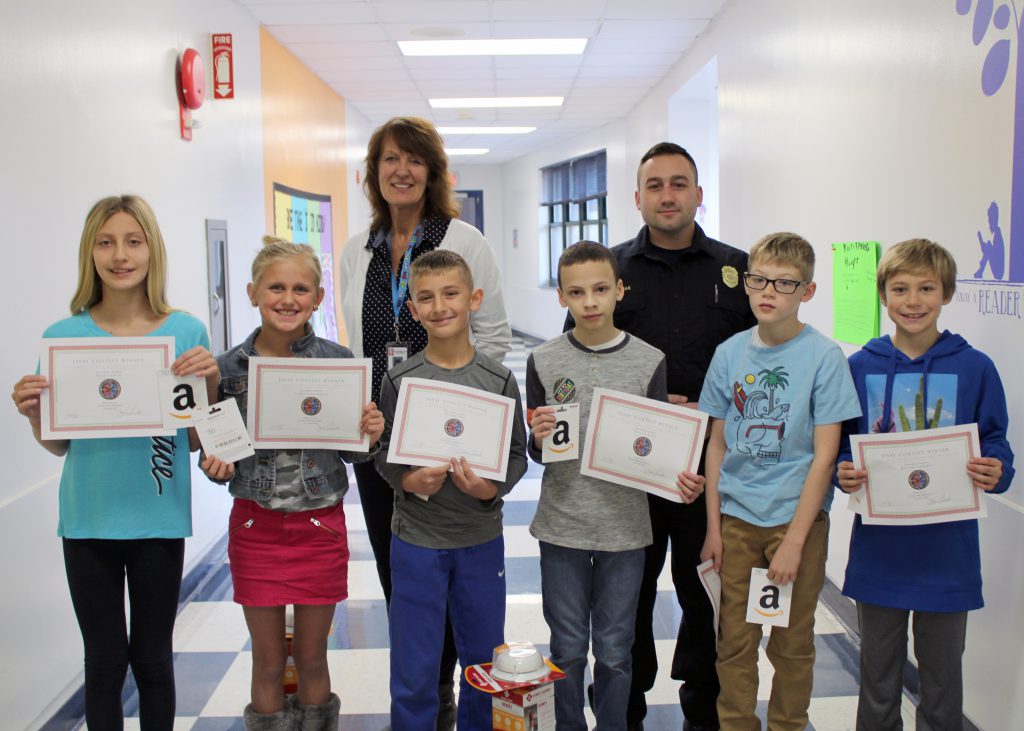 What does it take to be a firefighter? That was the question behind this year's essay contest sponsored by the Florida Fire Department. Today, the six contest winners were revealed and recognized with certificates presented by firefighter Tom Andryshak. 
"I want to thank you and tell you how proud I am of you," Mr. Andryshak told the fourth and fifth-grade awardees. "I went to school at Golden Hill and I'm really proud of all of you and what you're doing to help prevent fires in our community. We are having a lot less fires in Florida, and that's because you are all helping us spread fire safety awareness."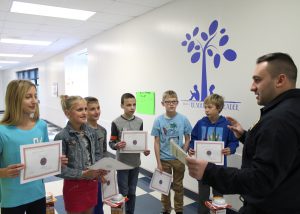 The distinguished writers, Brooke Ehlers, Michael Ferko, Matthew Finnerty, Dominic Reyes, Lauren Scheuermann, and Kevin Puglisi, were also presented with fire extinguishers, smoke alarms, and $50 gift-certificates for their holiday shopping.