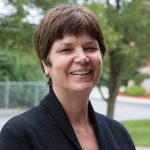 March 16, 2018
Dear Parents and Guardians,
It has been a challenging winter this school year. Since there have been many extreme storms, we have used all of the emergency days built into the student calendar. This post is to explain how the student calendar will be impacted if there are any more school closures.
Golden Hill Elementary School
Golden Hill closed eight times, which is one more than is built into the calendar. The extra day will be made up with a professional development day with Golden Hill faculty over the spring break.
This will not impact student attendance.
S.S. Seward Institute
S.S. Seward Institute closed seven days. Since there are seven days built into the schedule, there is no need to make up any days.
Additional Emergency Days
At this time, as long as there are no more emergency days, the District will follow the current calendar for student instructional days.
In the event we use an additional emergency day, school will be in session on Monday, April 2.
If there is an emergency later this school year, then Friday, May 25 will become a student instructional day.
Let's hope for spring weather soon.
Sincerely,
Jan Jehring
Superintendent of Schools
Florida Union Free School District