It was a beautiful day for Golden Hill's outdoor kindergarten recognition ceremonies on Thursday, June 10. Each of the three classes  – Mrs. Tutko, Ms. Beneat and Ms. McBride – had its own ceremony. Parents gathered, socially distanced, and watched as their kindergarten students received their certificates and performed an adorable song in sign language, "May There Always Be Sunshine." Music teacher Mrs. Risedorph led them in their performance. They have been practicing very hard for this and it showed!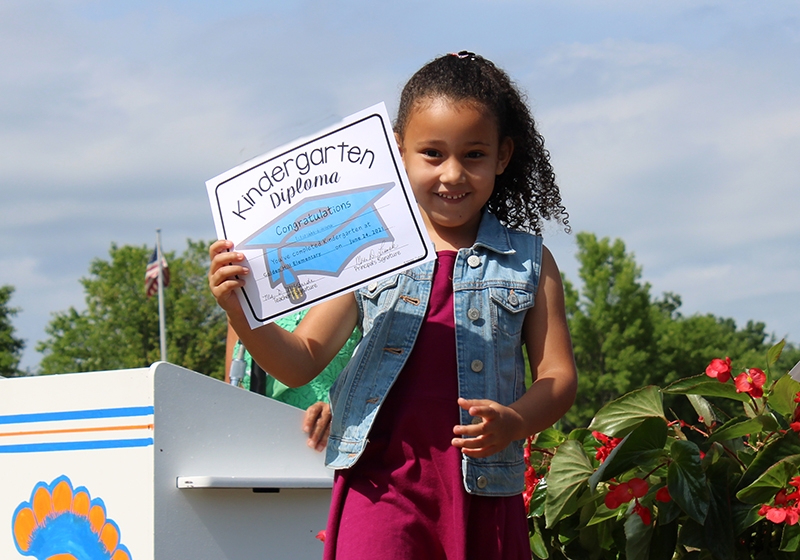 Afterwards, the students ran to their parents and proceeded to play with their classmates.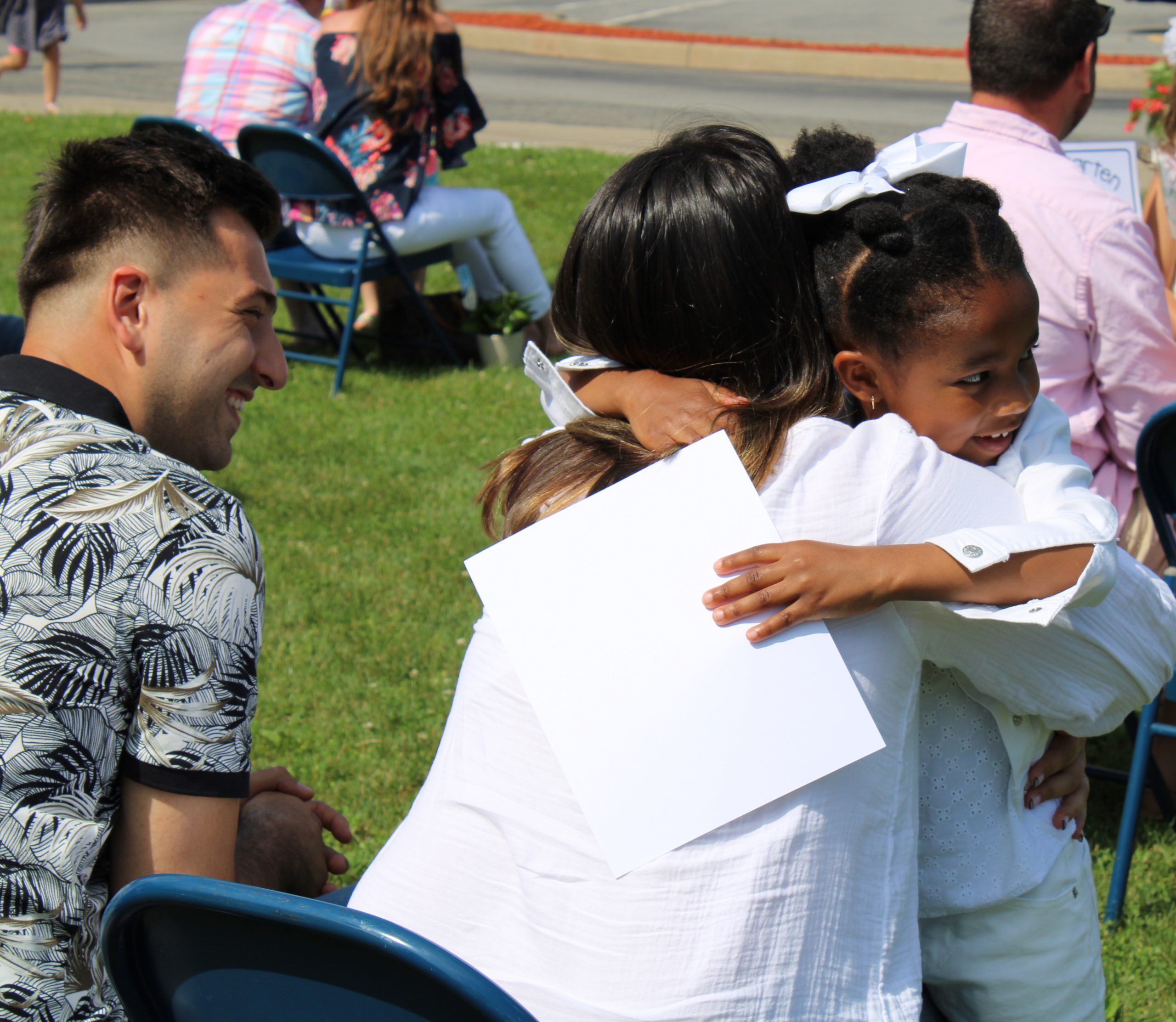 This was a very special day for all of the children and their families. But it was triple the fun for the Peters family. Brittany and Matthew Peters spent the entire morning at Golden Hill, excitedly watching all three ceremonies. One of their triplets – Henry, Matthew and Genevieve – was in each of the classes!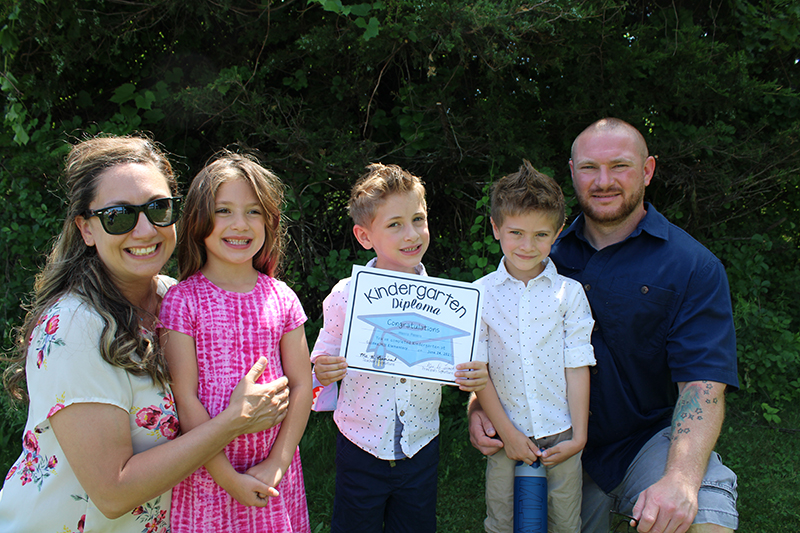 "We are so happy to be able to do this," said Principal Deborah Lisack, who spoke at each of the ceremonies, thanking parents for their support throughout the year and complimenting them on their children.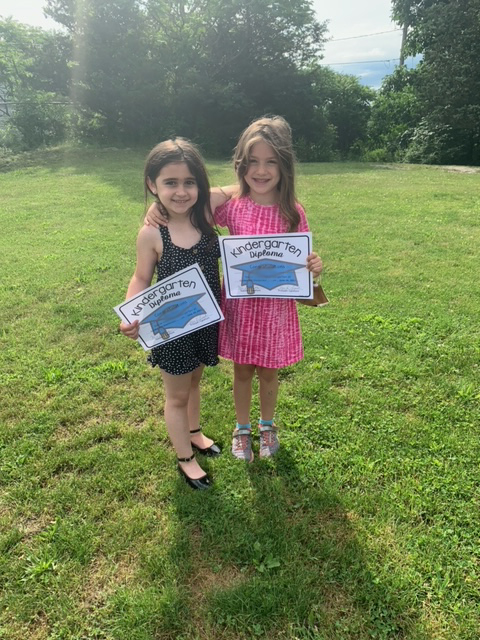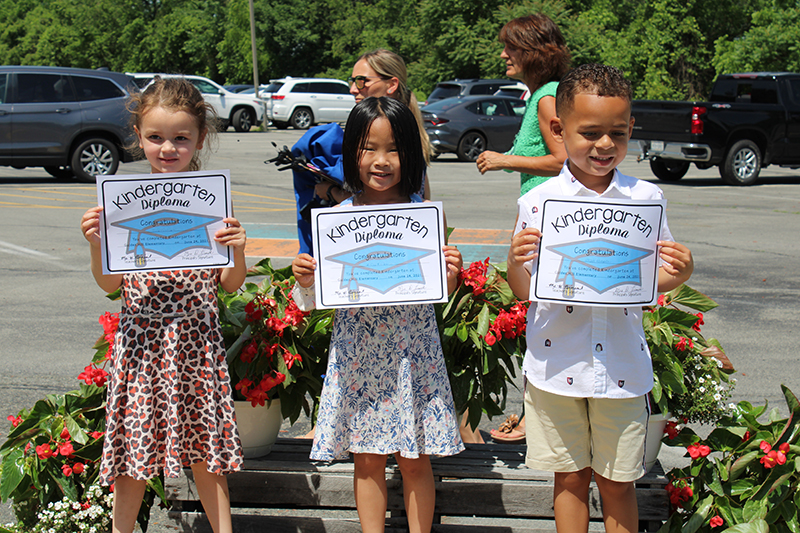 These newly-minted first graders are ready to take on new challenges.