Florida schools' Fall Sports started August 19 and student-athletes are working hard and preparing for their best season yet.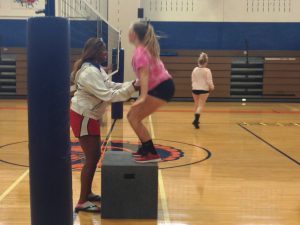 This morning at the gym, the girls volleyball teams were fully engaged in agility and plyometric exercises. According to Head Coach Natalie Griffin-Pellew, Florida's volleyball is beginning to see the benefits of having a modified program, now two years in the making. "Our numbers are up and so are our levels," she said. "We are starting out with a good vibe and will continue to focus on building our confidence and a positive attitude." On the court, Coach Griffin-Pellew plans to emphasize serve-receive drills. "It's what makes the game go and you can't win without it."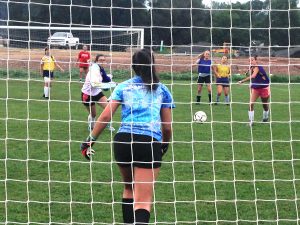 Girls varsity soccer is looking strong with the comeback of top scorers Alexa Roach and Shannon Sgombick, top returner Morgan Kelly, and goalkeeper Katie Mulhare. Coach and athletic director Joe DiMattina is hoping for additional athletes to shore up the JV program for the season.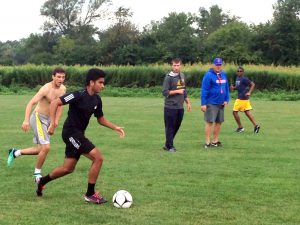 Boys soccer and cross country are also in progress at district facilities while swimming and football athletes are practicing in Warwick.
New this season, Florida welcomes Athletic Trainer Alexis Cohen who was ready to spring into action at the Seward Soccer Complex this morning.